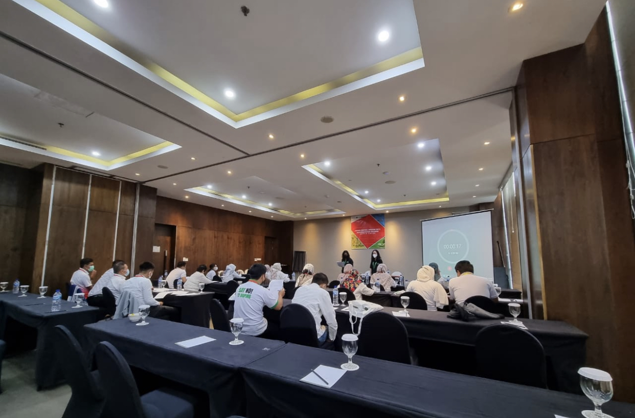 Jakarta, May 16th, 2022
On May 16th, 2022 IADO organized a virtual lecture inviting a lecturer from SEARADO (South East Asia Regional Anti-Doping Organization) prior to a re-accreditation of DCO (Doping Control Officers) in cooperation with SEARADO by inviting 2 instructors / assessors from SEARADO (Ms. Nazima from Malaysia and Ms. Irene from Singapore) conducted on May 24th and 25th, 2022. The results were as follows: 21 personnel passed, 4 personnel passed with an exception that they are eligible to work for national sports events, and 3 personnel failed and they had to follow the next re-accreditation. DCOs are responsible for the collection and processing of urine samples and the processing of blood samples, from the athlete both during competitive events, in training and at home. This role requires a great deal of sensitivity, tact and professionalism.

It involves ensuring the integrity of the sample taken under supervision, dividing the sample into two bottles, and maintaining a robust chain of custody to transfer it to an International WADA accredited laboratory for analysis. This is not a full-time role and the DCOs generally undertake these duties in their spare time.