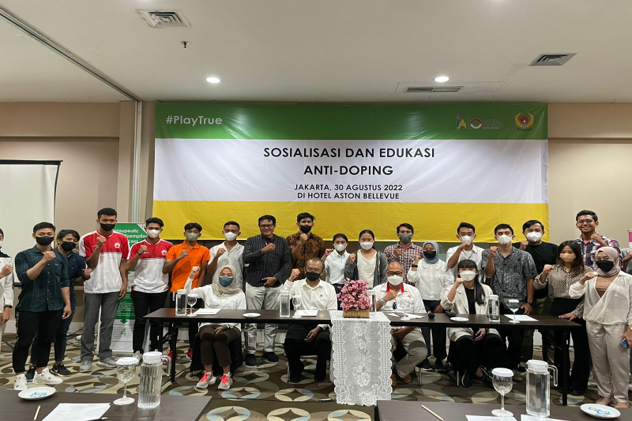 Jakarta, August 30th, 2022
As the follow-up of the MoU between IADO and KONI (National Sports Committee of Indonesia), IADO commenced the anti-doping education on August 30th, 2022 in Jakarta. This activity was organized by the Directorate of Education led by the Director of Education Ms. Natashya Marcellina Ardiany, who also presented the essence of anti-doping from 11 mandatory topics as laid of the World Anti-Doping Code and International Standard for Education.

The audiences of this activity came from the athletes of Jakarta region. Both IADO and KONI strongly motivated them not to try to use any prohibited substances. It is common for every athlete to perform the best to get champion. But it is strongly prohibited if they have the mindset of legalizing all means.

Until the end of 2022 there will be 15 provinces which will be visited by IADO on this similar education activity. Furthermore, IADO also establishes a partnership with various national sport federations.  All of these education programs play a fundamental role, because the the awareness of athletes and athlete support personnel should be increased.