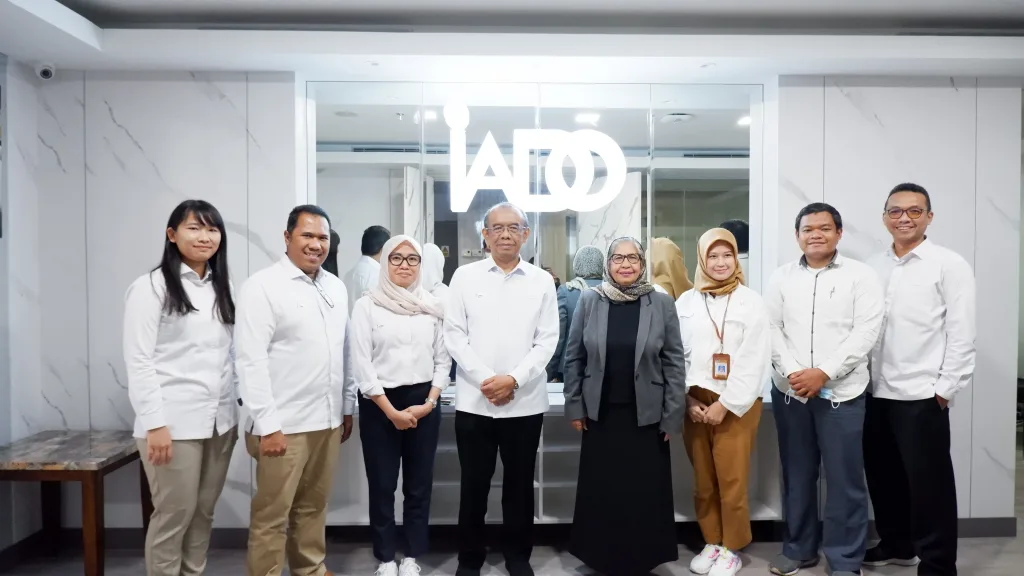 Jakarta, January 9th, 2023
For the purpose of enhancing a better coordination on the framework of activities of UNESCO, the Indonesia National Commission for UNESCO (KNIU) visited IADO on January 9th, 2023. Such coordination was very important, because based on UNESCO Convention against doping in sport, it is mandatory to all signatories including Indonesia to keep its commitment. The commission chaired daily by Mrs. Itje Chodidjah and her team discussed various issue related to anti-doping development with Chairman of IADO accompanied by his team.

On his presentation, IADO provided current information IADO in particular the progress after WADA lifted the sanction. Mrs. Itje Chodidjah up dated then one of the commission obligations to provide the result of assessment of UNESCO to Indonesia. When she provided information that the performance of NADO of Indonesia looked very bad, IADO team felt surprised. But she explained that the results were based on 2019, then IADO felt convenient. IADO expressed its appreciation for the commission, which has reminded IADO not only to keep good relationship with WADA, but also with UNESCO.