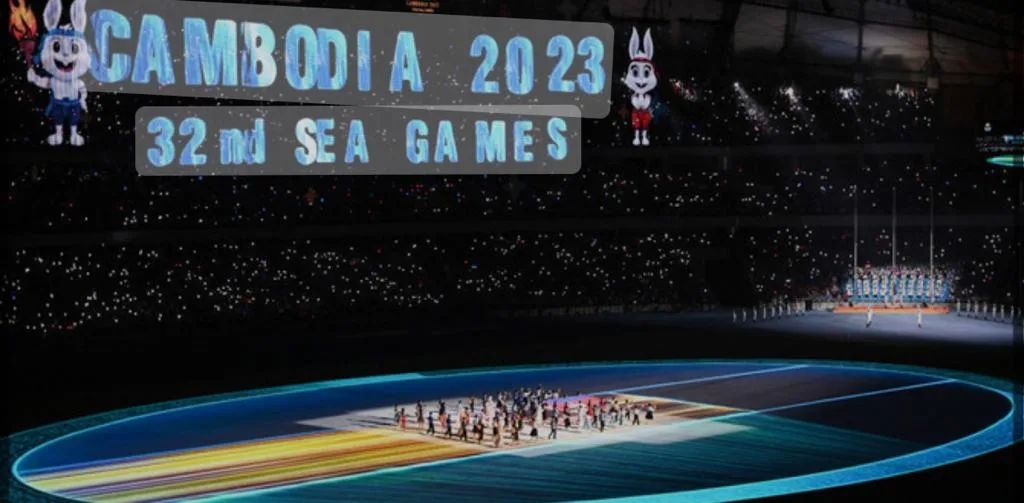 Phnom Penh, 18 May 2023.
The 32nd SEA Games 2023 in Cambodia was just completed to be officially closed on May 17th, 2023. At that event, IADO assigned 2 DCOs (Doping Control Officer) to join the event on May 3rd to 17th, 2023 to take samples for certain athletes. One DCO worked as the person in charge of doping control at basketball, whereas another one was as the person in charge at badminton.

On the first two days, both joined the site visit and preparation of DCS (Doping Control Station), in which in one DCS was handled by more than 1RDCO (Regional DCO) who should be responsible for the related sport program, assisted by a Lead DCO (Local DCO) and another RDCO. Main duty of DCOs from Indonesia was as an observer and accompanied any local DCO to procced it, even though they used to sometimes to assist any doping control process it whenever there were lots of athletes to take their samples or whenever any local DCOs was not ready to do their jobs while related athletes were already at any related DCS. Each DCS was provided by CADA (Cambodia Anti-Doping Agency) properly and fulfilled doping control standard including the availability of toilet and cold room except there were few doping control rooms without proper air conditioning to adjust outside temperature which was sometimes more than 40⁰ C. Participation of all overseas DCOs were fully covered by CAMSOC (Cambodia SEA Games Organizing Committee) including their salary.

On doping control activities of the event, JADA (Japan Anti-Doping Agency) played an important role, coordinated by Ms. Hirai Chika, who was also the person in charge of DCCC (Doping Control Command Center). There were also other personnel from JADA acting as RDCO / Observer assigned to various sport programs and joined with all DCOs from the countries participating at the SEA Games. Overall, there were 6 DCOs from JADA, 4 DCOs from KADA (Korea Anti-Doping Agency), 24 DCOs from 10 countries of ASEAN except Timor Leste. In addition, 1 DCO also acted as BCO (Blood Doping Officer). For local DCOs from Cambodia, such important event were mostly their first experiences but fortunately they performed properly and tried to work hard, even though most of them had never worked for doping control on ICT (In Competition Testing) nor OOCT (Out of Competition Testing).