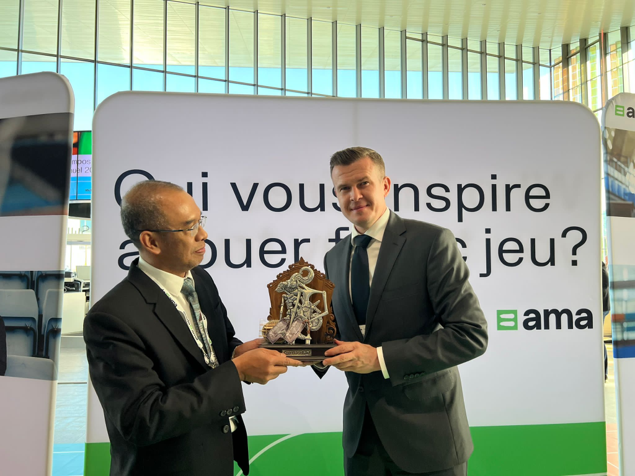 Lausanne, June 12th, 2022
Chairman of IADO on June 11th and 12th, 2022 attended the 2022 Annual WADA Symposium organized in Lausanne, Switzerland. This highly anticipated 16th Annual Symposium had been postponed for 2 years due to the COVID-19 pandemic and all participants were pleasantly warmed by the bustle of physical bodies of approximately 600 delegates in person and over 200 participants virtually from the global anti-doping community including Athletes and representatives of International Sports Federations, Governments, National and Regional Anti-Doping Organizations, Major Event Organizers, media and other important stakeholders.

On the very important symposium, the Chairman of IADO accompanied by 2 high ranking officials of NOC of Indonesia had an opportunity to meet up with the President of WADA Mr. Witold Bańka and the Director General of WADA Mr. Olivier Niggli. For IADO, such meeting and presence were very important, because it was the first time for the Chairman of IADO to meet CEOs of WADA since the time when the suspension NADO Indonesia (previously LADI) was lifted by WADA on February 2nd, 2022.