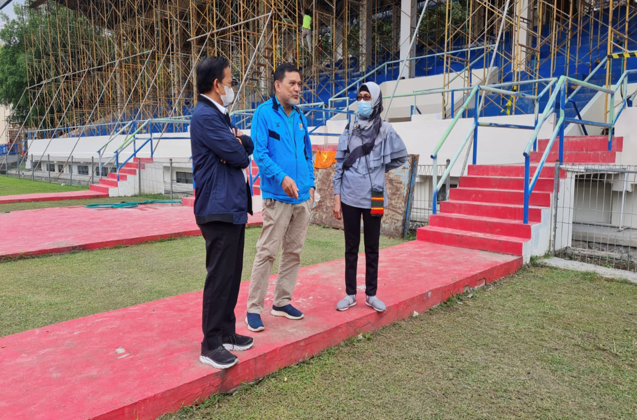 Solo, June 20th, 2022
On June 16th to 20th, 2022, IADO in cooperation with APSF (ASEAN Para Sports Federation) and INASPOC (Indonesia ASEAN Para Games Organizing Committee) visited some DCS in related-venues for the 2022 ASEAN Para Games. The team consisted of: Mrs. Linda Rosalina / the Director of Testing of IADO, Dr. Badrul Amini bin Abd Rasid / the Director of Anti-Doping of APSF, and Mr. Giri Prayogo, M.Pd / Staff of IADO.

DCS on related venues which were visited and evaluated were located on various areas. On such important visits, both IADO, APSF and INASPOC provided some recommendation in order that the related – venue managers could repair and re-set the compositions and locations in which DCOs and Chaperones could work properly.

As a result of the on-site visits, both IADO and APSF in cooperation with INASPOC provided some recommendation to the related – venue managers for better facilitations, which mostly related to position of chairs, tables, refrigerators, air conditionings, partitions, ice boxes, and toilets.