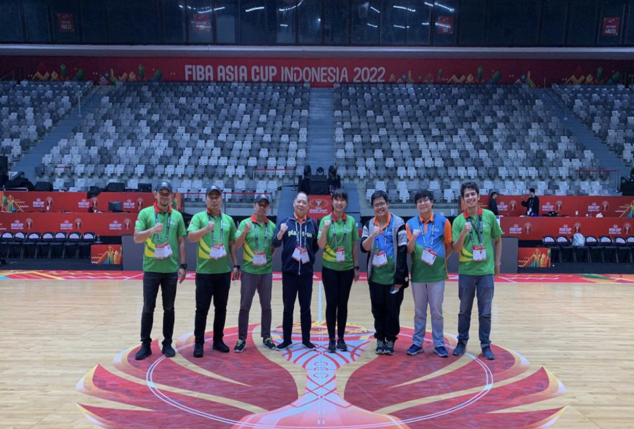 Jakarta,  July, 23rd,  2022
Recently, the development of organizing sports events in Indonesia has increased relatively, as it had been seen in basketball, which was successfully hold at the 2022 FIBA Asian Cup on July 12th to 24th, 2022 in Jakarta, organized by FIBA and PERBASI. Along with the success of the event, IADO collaborated with PHI NADO (Philippines National Anti-Doping Organization) as a Doping Control Team which was divided into 3 roles, consisting of DCO or sample collection personnel, Chaperone, and Educator. From IADO, there were 5 representatives as Chaperones and Educator.

Moreover, there were 3  representatives from PHI NADO as sampling personnel or DCO. Besides being part of the success of the game, the collaboration between IADO and PHI NADO has created a fruitful joint relationship between NADOs in Southeast Asia where this is seen as influential for both NADOs such as the importance of exchanging knowledge and evaluating each other. Furthermore, such a privilege for IADO to learn directly from the Chairman of PHI NADO, Dr. Alejandro V Pineda who is one of the seniors and figures in anti-doping particularly in Southeast Asia.