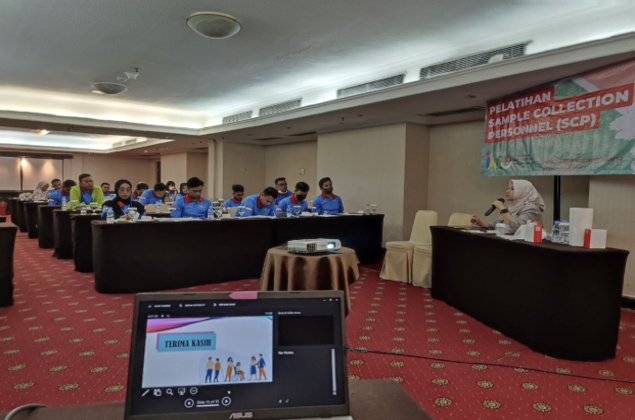 Jakarta, September 11th,   2022
IADO actually needs more DCOs due to the wide area and the mounting number of routine national and international sports events to be organized, which definitely should be accompanied by doping control activities. In addition, IADO shall be responsible to the huge number of Test Distribution Plan (TDP). On the basis of the limited number of re-accredited DCOs currently in which it has 21 persons, it is the reason to prioritize recruiting new DCO through a training / certification of DCO whose purpose is to add the current number of DCOs of IADO.

For such purpose, on September 9th to 11th, 2022 a Training of Sample Collection Person (SCP) was conducted in Jakarta, led the Director of Education of IADO Mrs. Linda Rosalina. After being provided lectures and compulsory to follow the examination, the result of the training attended by 23 persons was as follows: 17 persons were classified to pass and could get internship as the SCP / DCO. 5 people failed and 1 person has not conducted a remedial due to another duty. The activity organized for 3 days was beneficial to add the perspectives of SCP on how they have to collect any sample.