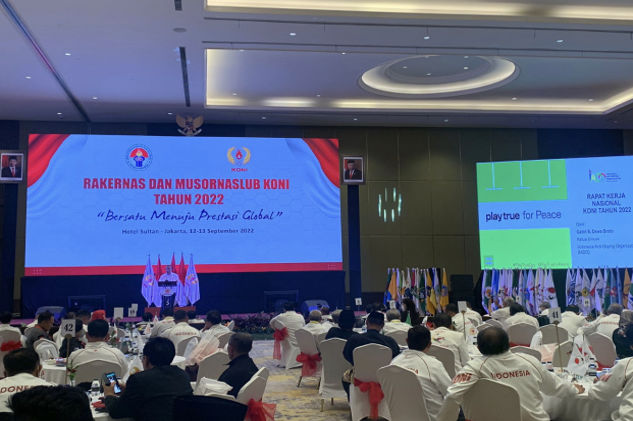 Jakarta, September 12th,  2022
In line with the increasing trusts to IADO after being suspended and then lifted by WADA, IADO used to get more invitation from various sports institution in Indonesia. These invitations consist of arranging a cooperation on any doping control for OOCT or ICT, educations and lectures.   One of the events occurred on September 12th, 2022 at the National Conference of KONI in Jakarta.

The conference was officially opened by the Minister of Youth and Sports of the Republic of Indonesia Mr. Zainudin Amali, and attended by all of the high-ranking officials of KONI, chairman and his / her team from the regional offices of KONI across the country, and chairman of all national sport federation. IADO also utilized the event to encourage all of the leaders of national federations included on DBON to care more on anti-doping. On such conference, IADO was invited to present the current circumstances of the anti-doping in Indonesia. That event enabled them to know more about the World Anti-Doping Code, relations with WADA, and the challenging duties that IADO has to do daily to comply with WADA.