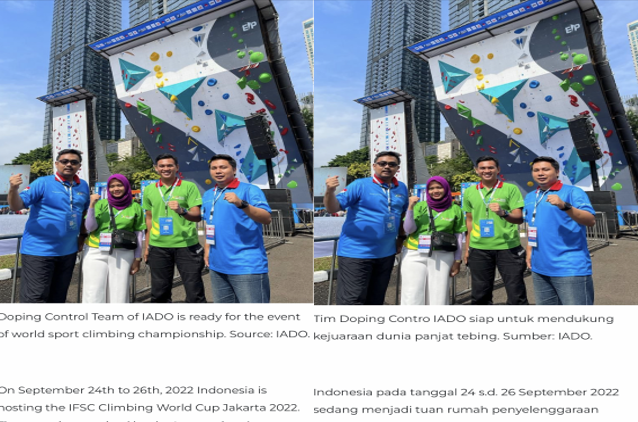 Denpasar, September 24th, 2022
IADO shared the premier press release on July 27th, 2022 describing the preparation of IADO and its team for the 2022 ASEAN Para Games. It was very successful in attracting lots of media to know how IADO used to work. After long internal organization consolidation and focusing on its doping control both ICT and OOCT from July to September 2022, IADO commenced its activities to be more published to public in order that there should be more update on the IADO website. At the first time, IADO uploaded its press release which was stated directly in 2 languages on September 24th, 2022.

The purpose of a bilingual release does not enable only domestic and foreign presses to know more on IADO, but it also enables WADA, SEARADO and international sport organizations could have the real picture of IADO through the URL of IADO.ID, then looking for rilis channel. IADO has planned to be more active to release its content, than to be shared directly to the IADO WhatsApp Group of the Press.  In addition, rilis channel on the IADO website is not the only content providing bilingual information. All of the content in the website should be available in 2 languages.