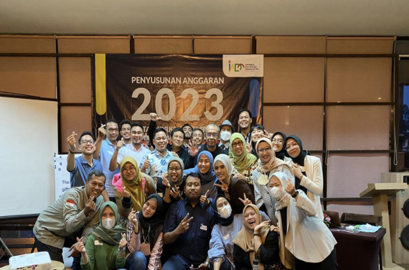 Bandung, October 22nd, 2022
Since the middle of May, 2022, IADO has been trying to work hard to accelerate the implementation of the program. There have been various mandatory programs and regulations completed by IADO. Nevertheless, prior to implement other more challenging duties, IADO decided to organize so-called an activity of FGD, whose purpose did not only review the existing regulations complying with the World Anti-Doping Code, but it also formulated the 2023 planned budget and its activities, obtained a refreshment from a qualified independent consultant for a better communication among IADO members themselves and with external parties.

Another reason to organize the activities from October 19th to 22nd, 2022 in Ciwidey, located in a very remote mountainous resort area of Bandung or approximately 186 km from Jakarta was that so far, the internal relationship among members of IADO was recognized not so intense due to their own busy activities in IADO, especially to fulfill the IADO targets. At the end, they have better mutual understanding, in particular when they did a rafting not far from the FGD activities.