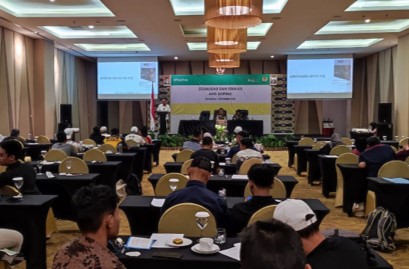 Mataram, November 4th, 2022
The city of Mataram is one of the host cities for the Anti-Doping series this year, held on November 4th, 2022. That activity was attended by 70 participants from 27 sport programs, consisting of athletes, coaches, doctors, physiotherapists, and KONI Management of West Nusa Tenggara Province. There were several resource persons who joined it, namely Mr. Suharyanto as Director of Intelligence & Investigation, Mr. Irfan Bachtiar as Deputy II for Education and Education of KONI, and Dewi Putri Susanti as Assistant Director of Education.

During the activity, there was an interesting question, asked by a participant: "I used to have taken my doping sample, and I felt slightly weird, because such activity has to be seen directly by DCO. Why should sample collection seem to be like that?".

Then the Director of I&I responded to the question that such procedure was already written in the International Standard for Testing (ISTI) and the procedure was carried out by DCO in accordance with the applicable standard of procedure. IADO appreciated the amounting critical questions raised by few athletes or coaches, indicating IADO tries to provide various information to them.