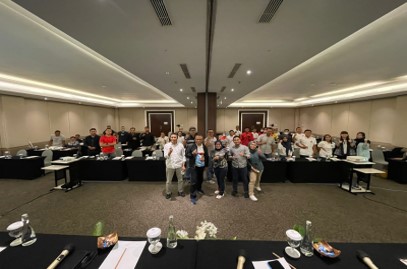 Solo, November 5th, 2022
IADO was back with "Whereabouts Technical Guidance Activity in Anti-Doping Rule Violations for RTP and TP Athletes, Coaches and Managers" program on November 5th and 6th, 2022 for NPC Athletes in Solo. After the success of activating NPC Athlete's ADAMS Accounts program last March 2022, this time was focused on athletes who are included in the IADO's registered testing pool and testing pool.

It was attended by 33 participants consisting of athletes from the sports of para-athletic, para-badminton, para-cycling, para-powerlifting, and para-swimming as well as the athletes' support personnel. On the first day, the activity was officially opened by Chairman of IADO, who also conveyed the urgency of filling out athlete's whereabouts, especially during non-competition testing. The Whereabouts filling workshop was held on the next day.

Participants were very enthusiastic and also understood the urgency and the procedures of filling out Whereabouts well. IADO hopes that the discussion will be useful and after this Technical Guidance activity, all participants will pay more attention to filling out the Whereabouts every quarter.