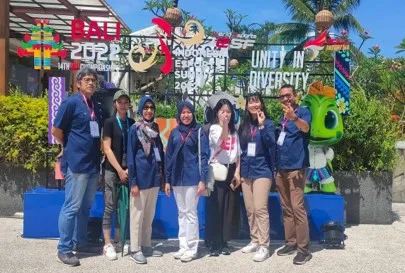 Denpasar, December 11th, 2022
The 14th World Esports Championship was successfully organized in Bali from December 2nd to 11th, 2022. The event was the top of the qualification series across the world from February to October 2022.  There were 7 numbers of event competed, namely: DOTA 2, male and female CS GO, Mobile Legend: Bang-Bang, PUBG Mobile, eFootball 2022, and Tekken 7. The event was attended by participants from 106 countries. IADO took part in that event by supporting it as the Sample Collection Authority (SCA), in which IADO assigned 4 persons for Sample Collection Personnel (SCP).

Meanwhile, the Testing Order was from IESF (International Esport Federation) to collect 7 samples. As usual, the samples were then delivered to the WADA – accredited anti-doping laboratory in Bangkok. Prior to the event, PBESI consulted IADO for providing a doping control station (DCS). Such good communication enabled a good corporation between IADO and PBESI (Indonesian eSports National Federation), so that all of activities on doping control could work well without any difficulty.