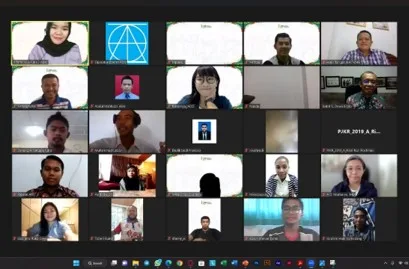 Jakarta, December 14th,  2022
For the first time, IADO has carried out anti-doping education series virtually on December 14th, 2022 for PRUI (Indonesian Rugby Union Federation). This activity was attended by 90 participants consisting of athletes, coaches, administrators and referees. The aim of this activity was of course to raise the awareness of athletes and ASPs (Athlete Support Personnel) in the sport of rugby in accomplishing a clean sport which is in line with the World Anti-Doping Agency (WADA) in prioritizing anti-doping education.

From the results of the feedback evaluation, it was found that the majority of participants were very enthusiastic and agreed that this activity was very important and beneficial. The rest of the principle of anti-doping education is as an athlete's first experience prior to doping control. It was expected that that activity and the introduction of the utilization of a digital e-Learning application for anti-doping education by WADA named ADEL could be understood very well. IADO fully recognized that one occasion was not enough. It will therefore be continued by similar activities next year.