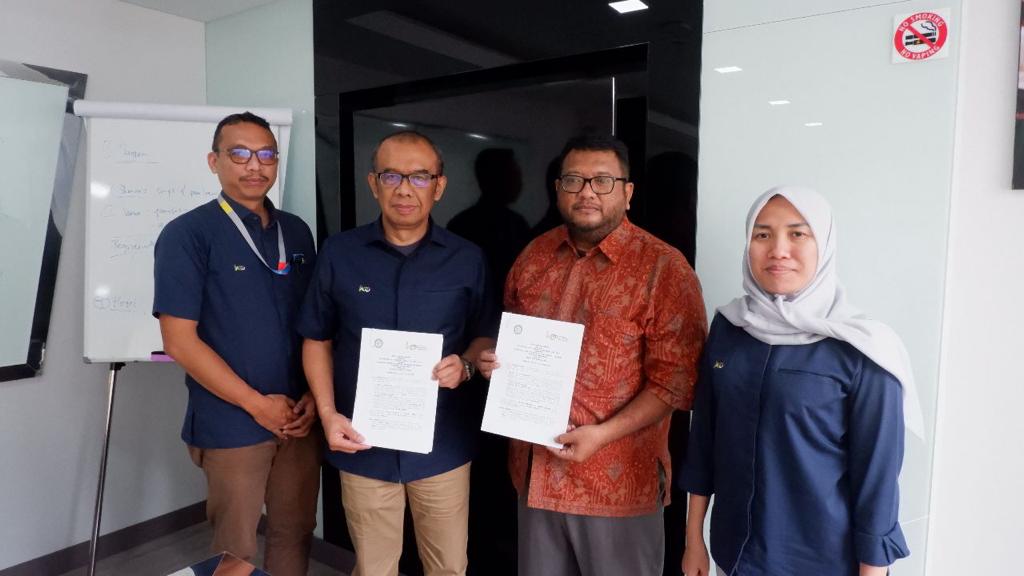 Jakarta, February 14th, 2023
Indonesia Baseball and Softball Federation (PERBASASI) signed the Memorandum of Understanding on Anti-Doping Activities. The agreement was signed on February 14th, 2023 at IADO's office, in which PERBASASI was signed by Chairman of PERBASASI Mr. Andika M. Y. Monoarfa, whereas IADO was signed by Chairman of IADO Mr. Gatot S. Dewa Broto. The ceremony needed only Chairman of IADO to sign the document, because Chairman of PERBASASI signed it yesterday, so that he was absent officially due to other very urgent activity. Accordingly, Vice Chairman of PERBASASI Mr. Leo Agus attended the ceremony representing his national federation.

By joining PERBASASI to the MoU, there have now been 3 National Sports Committees and 8 National Federations which have signed the documents. Those are KONI, NOC, NPC, PSSI, PASI, PERBASI, FPTI, WI, PABSI, PRUI, and PERBASASI. IADO wished more national federations would join signing MoUs, since such MoU enables both sides to have advantages. IADO will be easier not only to educate related athletes on anti-doping, but also to conduct any various activities regarding doping control. On the other hand, national federations will always be updated by IADO on various current regulations on anti-doping. The latter is very important, for all national sports stakeholders over the world should know exactly any current regulation stipulated by WADA though its NADO.