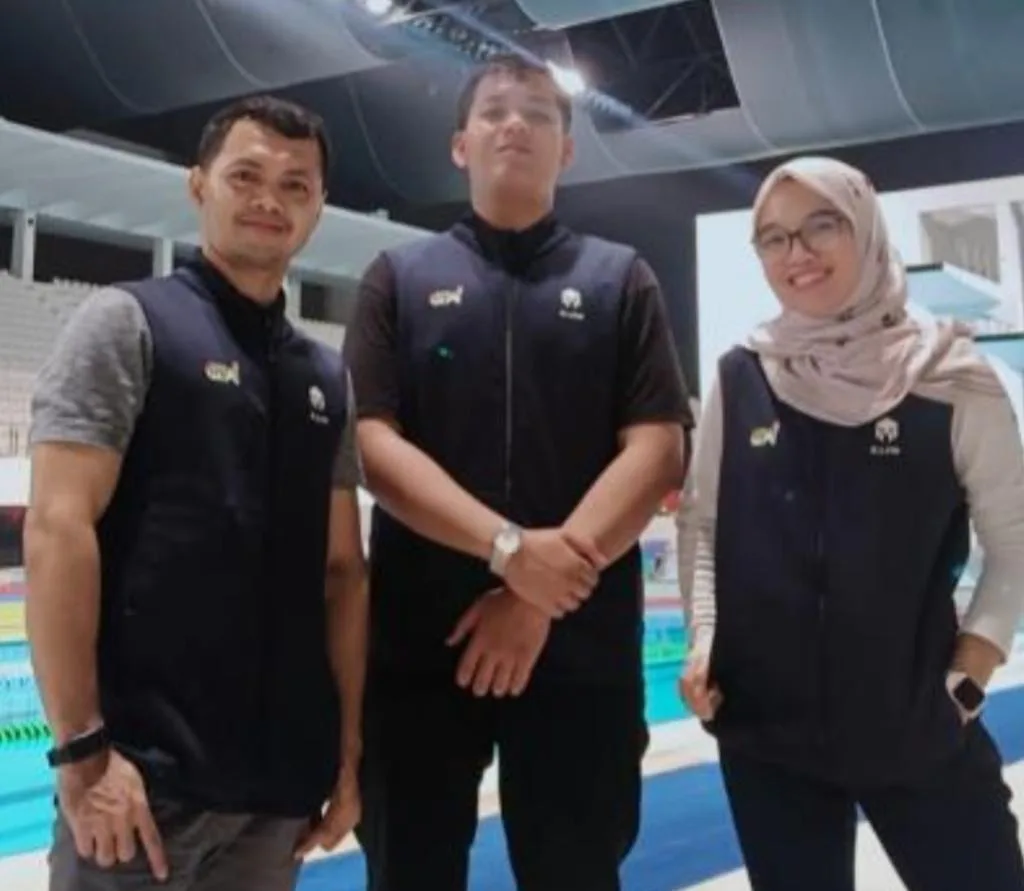 Jakarta, February 23rd, 2023.
PRSI (Indonesia Swimming Association) conducted a National Swimming Selection in Jakarta on February 23rd to 24th, 2023. That selection was very important, for it was purposed to select the certain swimmers showing the best achievement for the 2023 SEA Games in Cambodia. With reference to the previous events of SEA Games, PRSI has shown its curiosity to get better achievement, since swimming or aquatic sport is one of the prioritized sports classified by the government on DBON (National Sports Grand Design).

As usual, IADO fully supported that event based on Testing Order IADO got it by ensuring its integrity, security, sample identity and by respecting their own athlete privacies. Generally, samples collection for 2 days was organized smoothly, for all DCOs had no difficulties from the beginning to the end. In fact, there were small but not significant problems, and so far, these could be overcome very well due to the quick response and cooperation with PRSI.

On the first day, DCOs collected 4 samples. However, IADO actually has small obstacles such as IADO found an unstandardized DCS due to the lack of desk and table, forcing DCOs to kindly ask the organizing committee to provide them. In addition, the light in DCS was not so strong, impacting the preceding.

Such kind of preparation should be considered for better DCS services by better coordinating with IADO in conjunction with related-national federation on the days prior to the event. It should also consider the suitable number of sample collection personnel not only referred to the sample collection ratio, but also the real condition according to the kind of the games.