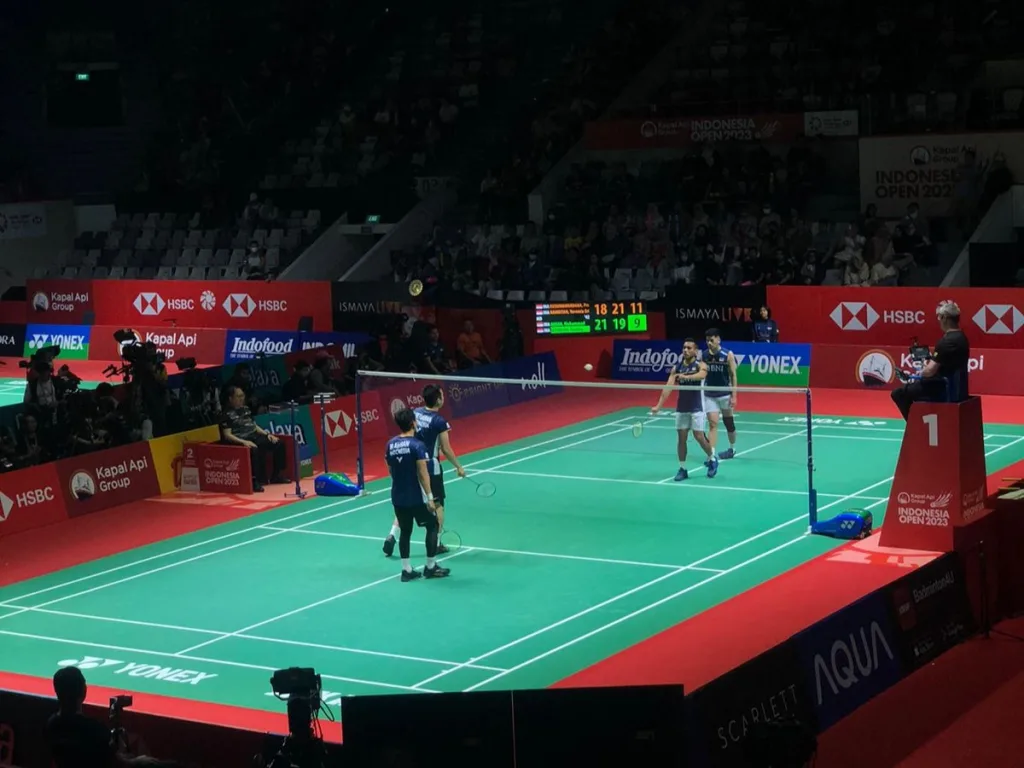 Jakarta, 15 June 2023
Indonesia Anti-Doping Organization (IADO) is once again entrusted with the well-known badminton event Kapal Api Group Indonesia Open 2023 which was held at Istora Senayan, Jakarta on 13 to 17 June 2023. That tournament was part of the HSBC BWF World Tour Super 1000 and also a tournament that counts points for the Paris 2024 Olympic Games. IADO participated as a Sample Collection Authority (SCA) and appointed 2 Doping Control Officers (DCO) and 2 Chaperones to serve in that prestigious event in accordance with the International Standard for Testing and Investigation (ISTI) and also the BWF sampling process related to the players' rights and responsibilities.

The Chaperones and DCO IADO successfully conducted sampling in accordance with the Testing Order given by the Badminton World Federation (BWF) as the Testing Authority (TA) and Result Management Authority (RMA) of that annual event. IADO hopes that there are no athletes who are indicated to use prohibited substances in the competition which are regulated in the WADA 2023 International Standard Prohibited List.

The involvement of IADO on that event further adds the experience and competence of its DCOs and Chaperones to be well prepared on other international sport events, because there have been more DCOs and Chaperones from IADO having international experiences. Such competences would have the potential for IADO to strongly motivate them to join any training and certification organized by ITA (International Testing Agency), enabling them to possibly join world-wide sports events such as Olympic Games as DCOs.