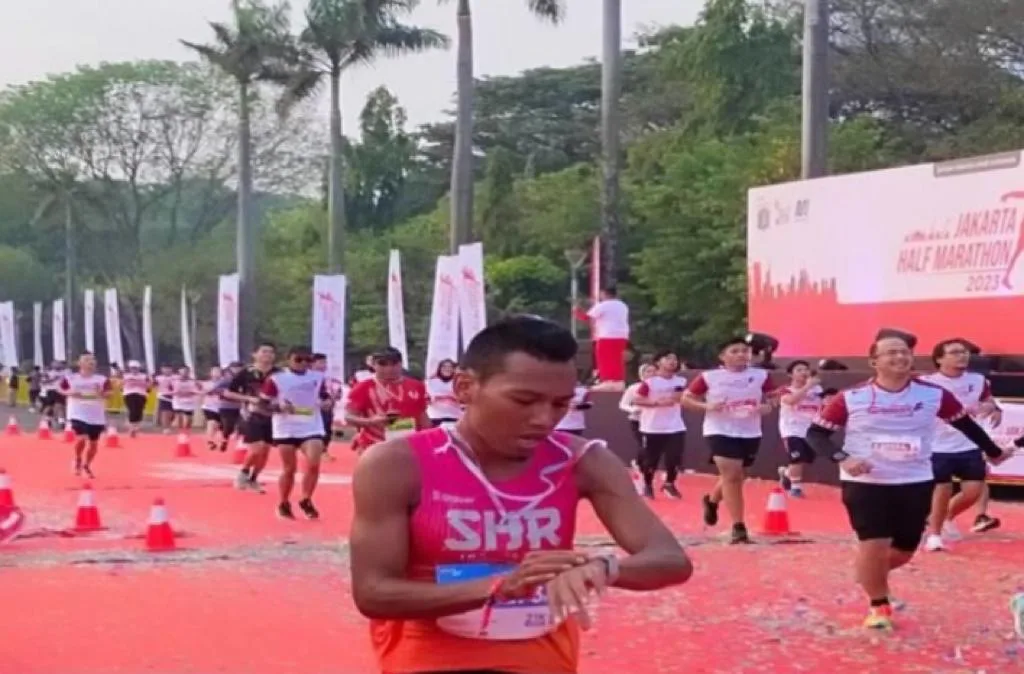 Jakarta, 20 August, 2023
The Jakarta Half Marathon event was held in the very early morning at 5 am starting from the National Monument Area, Jakarta on August 20th, 2023. That event was organized by the Provincial Government of Jakarta as a mass road running competition in conjunction to the Republic of Indonesia's 78th Independence Celebration. In that event, the Minister of Transportation Mr. Budi Karya Sumadi and the Acting Governor of Jakarta Mr. Heru Budi Hartono carried out a flag off action to release runners in 3 categories. Those consisted of the half marathon categories 21k, 10k and 5k. It was known that around 9,700 participants from 19 countries took part in that event.

IADO as the Testing Authority for that event conducted doping tests for selected athletes. According to Mrs. Linda Rosalina, Director of Testing of IADO, collaboration on anti-doping monitoring at that event was carried out by IADO and PASI (Athletics Federation of Indonesia), whose purpose was to support the realization of free doping which should be fully complied and mandatory which do not only occurred for national but also international events. Fortunately, PASI is one of limited national federations which already signed MoU with IADO, that enables IADO therefore to have a better coordination.