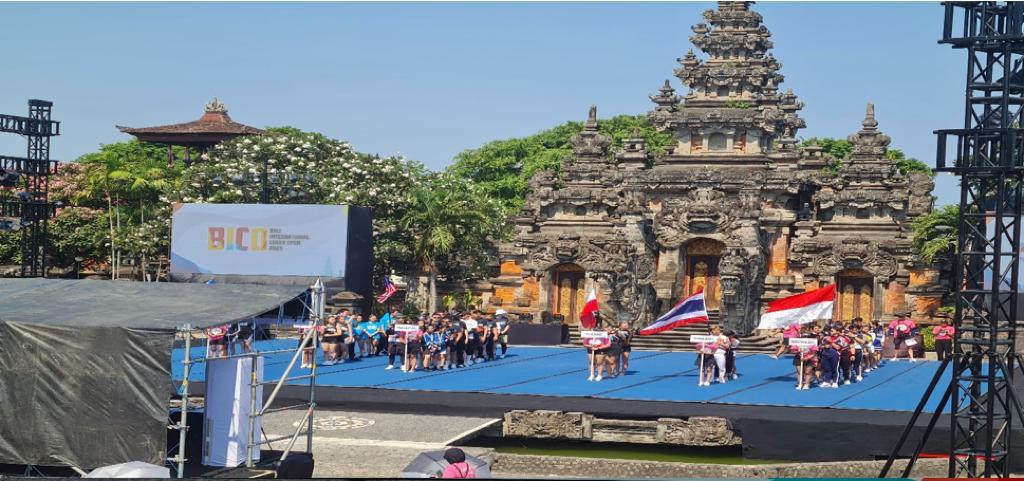 Denpasar, 21 Oktober 2023
IADO had more opportunity to be trusted as the Sample Collection Authority in the ICU Asian Cheerleading Championship (ICU ACC) and Bali International Cheer Open (BICO) 2023 Event, which was held on October 21st and 22nd, 2023 at Taman Werdhi Cultural Art Center, Denpasar-Bali. That Championship was an international cheerleading sports competition level, with the ACC ICU serving as the Asian competition for each country's national team. The International Cheer Union (ICU) as The International Cheerleading Sport Federation supported that competition.

IADO served as the Sample Collection Authority (SCA) for that event, appointing 2 Doping Control Officers (DCO) and four (4) Chaperones in compliance with the International Standard for Testing and Investigation (ISTI), as well as the sample collection process related to the athlete's rights and obligations.

At that event, DCO's and Chaperone's IADO collected samples in line with the Testing Order issued by the International Cheer Union (ICU) as Testing Authority (TA). IADO hopes that there are no athletes who consume prohibited substances regulated in competition in accordance with the WADA International Standard Prohibited List 2023. The Indonesian Cheer Association (ICA) hopes to collaborate with IADO in Anti-Doping Monitoring for Cheer Competition in the future.