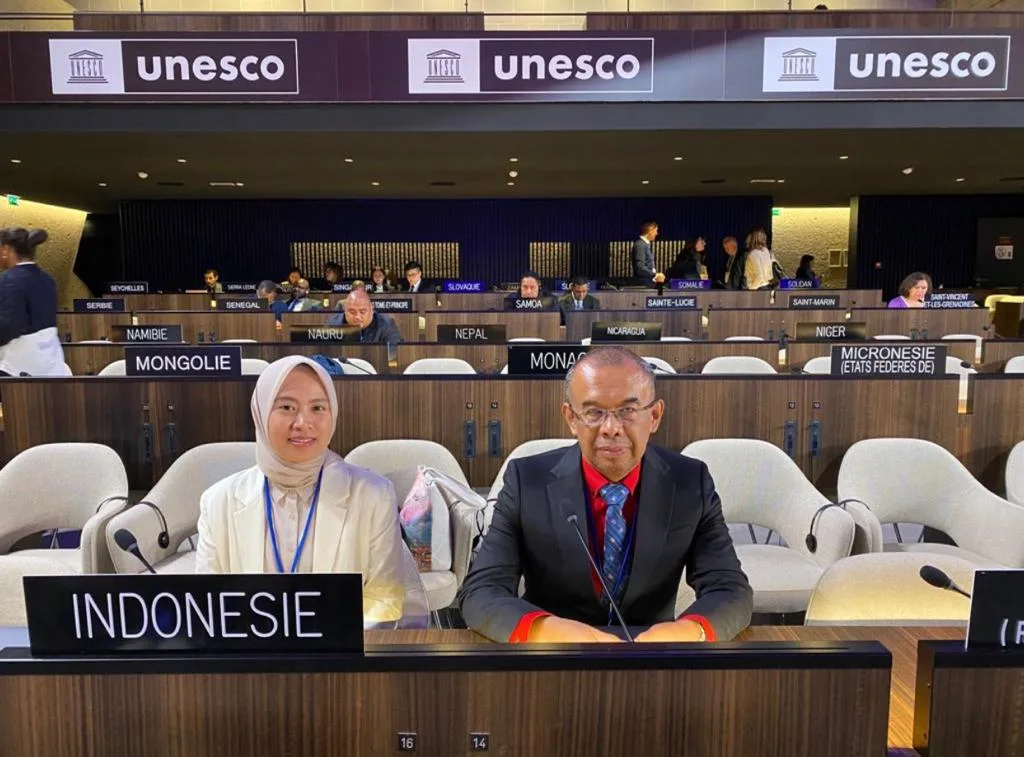 Paris, 26 October 2023
The United Nations Educational, Scientific and Cultural Organization (UNESCO) held the Ninth Conference of Parties (COP9) to the International Convention Against Doping in Sport on October 25th and 26th, 2023, at UNESCO Headquarters, Paris, France. The conference was attended by approximately 300 delegates consisting of Ministers, Deputy Ministers, Directors-General, Heads of National Anti-Doping Agencies, Permanent Delegations to UNESCO, etc. from over 150 Member States that are subject to the International Convention Against Doping in Sport as well as observers. Indonesia Anti-Doping Organization (IADO) was represented by Chairman Gatot S. Dewa Broto and his Secretary Adinda Laksmi Tiarasari.

The conference was officially opened by the Deputy Director-General of UNESCO, followed by remarks from the Assistant Director-General for Social and Human Sciences and the President of the COP8 Meeting. The main discussion in that Conference was the discussion of a number of reports related to the implementation of COP8 decisions, the 2022-2023 Approval Committee Report, the Second Phase Implementation Report of the 2020-2025 Operational Strategy, the Refinement of the Convention Monitoring System, the adoption of the Strategic Framework Model, strengthening the capacities of countries including Small Island Development States (SIDS) and Least Developed Countries (LDCs), and the commitment to implement the outcomes of MINEPS VI related to values, ethics, and sport integrity.

Indonesia's participation was very important in that conference. The Indonesian delegation also took part in voicing the need for the inclusion of WADA in the COP9 discussions with the aim of continuing to increase the impact of the Convention with the aim that the final proposal can be considered by COP10.