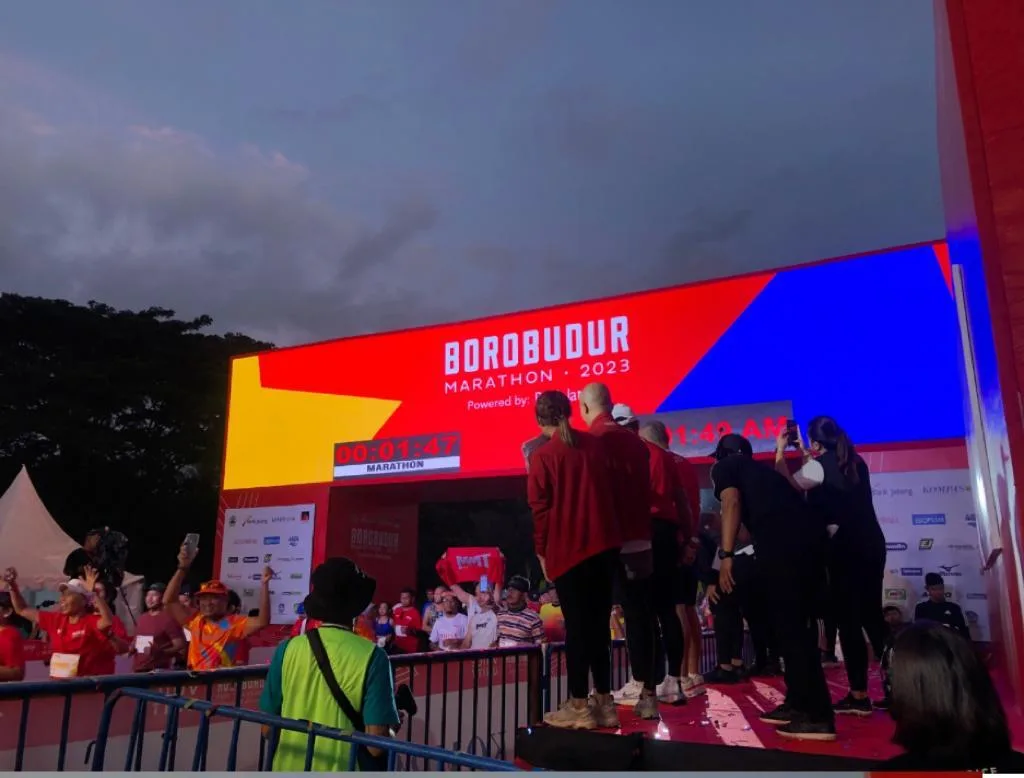 Magelang, 19 November 2023
IADO and the Indonesian Athletics Federation conducted again in cooperation of doping control at the Borobudur Marathon 2023. The annual marathon event was held at the Borobudur Temple area, Magelang, Central Java on November 19th, 2023. The event was officially launched by the Minister of Youth and Sports Mr. Ario Bimo Nandito Ariotedjo. He was accompanied by the Acting Governor of Central Java Mr. Nana Sudjana, CEO of Kompas Mr. Lilik Oetama, Chairman of Borobudur Marathon Foundation Mr. Liem Chie An, and Deputy General Manager of Kompas Mr. Budiman Tanuredjo. The marathon event, which is famous for its hillside profile, was attended by nearly 10,500 participants, divided into Marathon, Half Marathon, and 10K categories with a running track that passed through 18 villages in Magelang that had prepared their respective cheering points.

With the motto of Voice of Unity, the Borobudur Marathon Foundation wished that runners could unite to voice the fighting spirit with the people of Magelang and also wished that Borobudur Marathon would be a world-labelled by Athletics Integrity United or now called World Athletics. Furthermore, IADO as Testing Authority and Sample Collection Authority assigned 3 DCOs and 2 Chaperones in that marathon event which has been held for 7 consecutive years and successfully collected all samples required in the Testing Order and while maintaining integrity that ensured confidentiality, security, and identity of the samples.