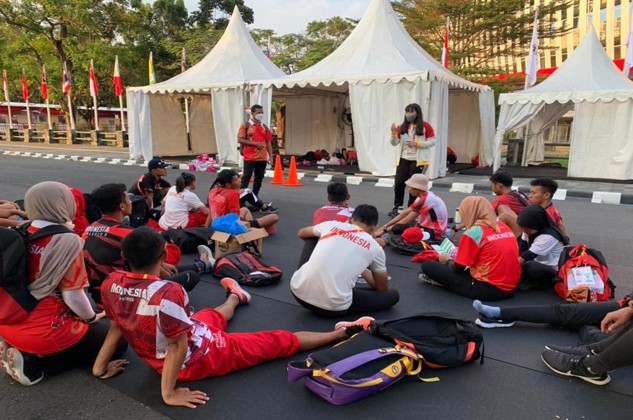 Solo, July 31st, 2022
Based on Article 7 of paragraph 7.4.2 on the International Standard for Education, IADO asked INASPOC on ASEAN Para Games to permit IADO as the testing authority to organize the event – based education.   The purposes of the outreach coordinated directly by the Director of Education was to raise the awareness of anti-doping to athletes and athlete support personnel on the Games. Furthermore, all of the athletes and athlete support personnel obtained properly the essence of anti-doping education.

The first and second days outreach were on July 31st, and August 1st, 2022 in a venue during the athletic competition. The activity used a sharing session on the outreach booth, whose location was at the waiting room for the athletes prior to the victory ceremony. Then the third and fourth days were on August 2nd  and 3rd, 2022 in a venue during the power lifting competition.

But the fifth day was on August 4th, 2022 in the hotel where they stayed during the swimming competition in Semarang. Generally, the enthusiasm tended to increase from the first to the fifth day, because these were very interesting, so that they did not feel bored and kept satisfied.