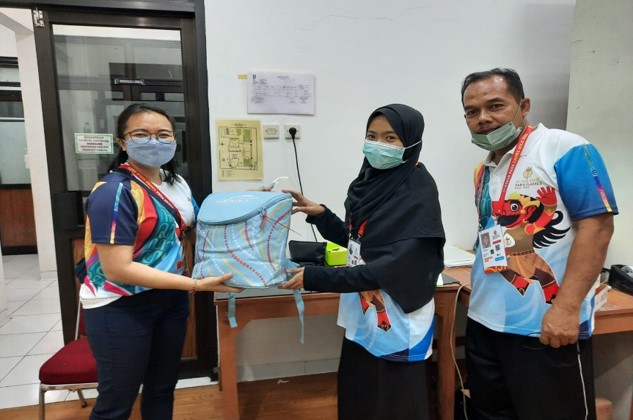 Solo, August 5th, 2022
After 6 days on their duties at the ASEAN Para Games, all of DCOs and Chaperones of IADO who did under the direct coordination by the Secretary General of IADO dr. Eka Wulan Sari MARS, accompanied by the Director of Testing Mrs. Linda Rosalina have done their duties and obligations successfully.

From the total of 1,243 athletes, there have been samples collection to 156 athletes or 10 to 15% from the total participating athletes through ICT system (in competition testing) until 148 samples and OOCT system (out of competition testing) until 8 samples, in particular from certain sports programs such as athletic, power lifting and swimming, on the basis of consideration that athletes from those 3 sports programs had potency to possibly use any prohibited substances (doping).

However, sample collections were also conducted to lots of athletes from all of the sports programs. All of the doping samples were directly delivered to the National Laboratory of Doping Control Centre, Bangkok. The delivery used to do it every day in which the analysis result would be known on 10 days since the laboratory would have receive the sample.