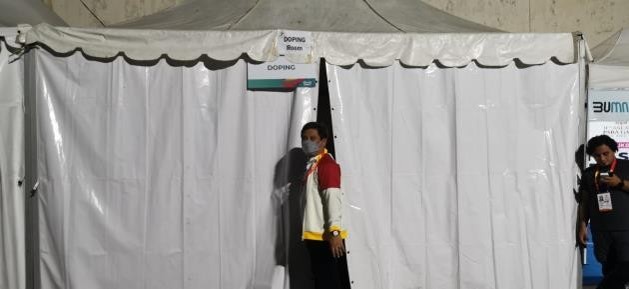 Solo, August 6th, 2022
All of DCOs and Chaperones have conducted their duties properly, even though few obstacles occurred relating to availability of facilities, such narrow DCS ((Doping Control Station) existing, so that the DCO took a solution by restricting the incoming athletes. However, generally the difficulties could be responded to properly by the related-venue managers.

High speed responds of DCOs to handle any problems, because they used to have lots of experiences on various events. Nevertheless, competence of DCO should be examined based on their performance quality through the re-accreditation of DCO. The good performance of DCOs were also supported by high awareness of the athletes themselves whose samples would be collected.

On case of any availability of difficulty used to be mostly technical matters such as request to attend the victory ceremony. Practically there was no complaint, for they are friendly. It did not mean that they could not act decisively, because when Chairman of IADO made any picture in the DCS but not inside, the on duty DCO acted decisively by prohibiting for taking any picture.