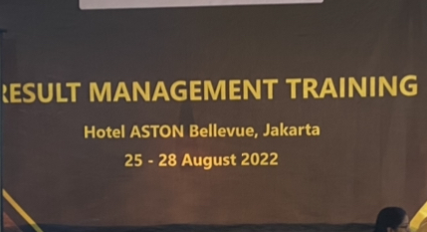 Jakarta, August 28th, 2022
In order to comply with the World Anti-Doping Code, IADO has established a RM Committee, whose duty is to decide any anti-doping rule violation conducted by any athlete. The incessant testing by IADO was done both out of the competition and in the competition, impacting to find a doping violation indicated by the finding of a prohibited substance in an athlete's sample after analyzed by the WADA – accredited laboratory.

In addition to intensifying education activity, IADO also conducted a panel training of Hearing Session from the RM Committee on August 25th to 28th, 2022. The training was intended to strongly encourage Hearing Session Panel members to meet the competence standard stipulated by WADA, in implementing their duties to hear the information and to impose any sanction on any athlete violating the rule.

Furthermore, the training was organized by using the hearing international law standard, and guided directly by Mr. Muhammad Syamil bin Hillmy from ADAMAS (Anti-Doping Agency of Malaysia) and Mrs. Nageswary Thiagarajan is also from ADAMAS. It is expected that the RM Committee could work independently and work properly as well as protecting athletes' rights.