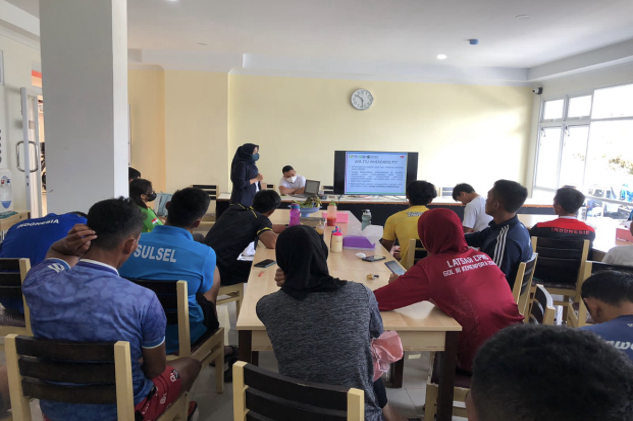 Jakarta, September 3rd, 2022
The Directorate of Testing went to the rowing training centre in Pangalengan of Bandung on September 2nd and 3rd, 2022 for the workshop activity on the activation of ADAMS account in filling any Whereabouts and for the education of anti-doping for those attending athletes. The target of participants was athletes from the Indonesian Rowing Association, because some of them have been classified in the Registered Testing Pool and Testing Pool of IADO, so by taking part they could be avoided from any action of 11 violations against anti-doping rule (ADRV), in particular due to the existence of rowing as one of the priorities on DBON.

The activities were led by the Secretary General of IADO dr. Eka Wulan Sari, accompanied by 3 Assistances of Testing: Ms. Adinda Laksmi Tiarasari, Mr. Rifaldi, and Ms. Tiffany Iasa Putri, which were organized from 9.30 am to 3 pm. The Director of Education also presented on anti-doping. There were 30 participants, in which the team successfully activated 14 accounts of athletes (consisting of RTP, TP and those who will compete overseas). Others were not on the location, because they are studying outside.