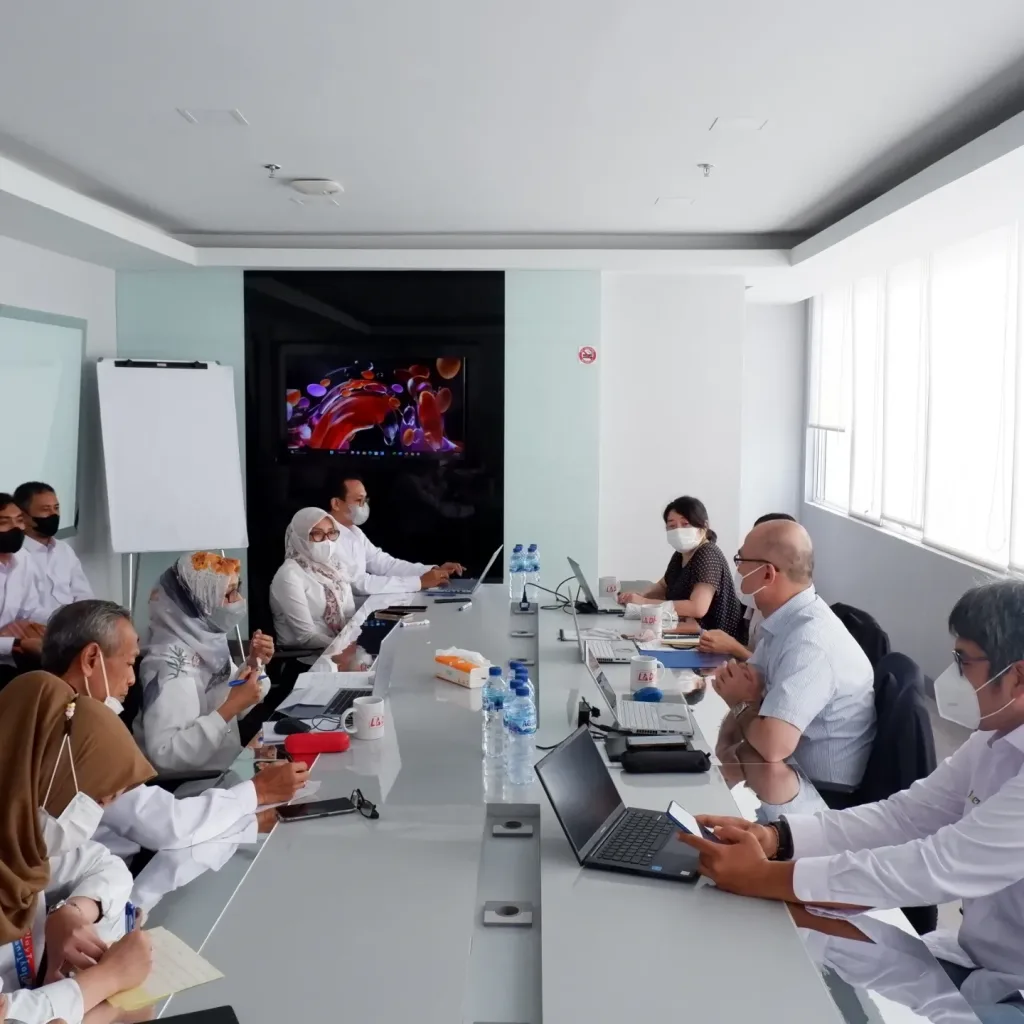 Jakarta, November 23rd, 2022
IADO got a special visit by JADA (Japan Anti-Doping Agency) on November 20th to 23rd, 2022. The team consisted of Ms. Hirai Chika, Ms. Sugiyama Hitomi and Mr. Asakawa Shin. The purposes were to review the performance of IADO on the basis of the World Anti-Doping Code; to guide in filing CCQ (Code Compliance Questionnaire) due to the mandatory requirement which shall be completed by IADO for the next year WADA audit; to monitor the quality and quantity of testing procedure and methods; and to discuss ABP issues and sample transportation, as well as flow of RT registration.

The assistance provided by JADA was not the first time, because when IADO (previously called LADI) was suspended by WADA, LADI was also virtual supervised by JADA. Even thought it was a very busy time to prepare the incoming National Anti-Doping Seminar on November 30th, 2022, IADO really utilized the high competency of JADA to strongly endorse IADO to be a better organization. Therefore IADO highly appreciated JADA, for IADO fully recognises lots of performance weaknesses which should be expedited improved properly.