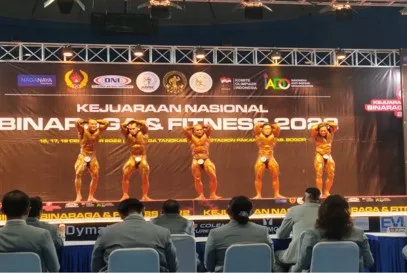 Bogor, December 17th, 2022
Indonesia Bodybuilding and Fitness Federation organized its national championship on December 16th and 17th, 2022 in Pakansari Sport Centre, Bogor.  The event was followed by 24 regional branches, 117 participants and in particular 99 athletes. IADO took part in that event for doping control activity as the Testing Authority (TA), Sample Collection Authority (SCA) and Result Management Authority (RMA) by assigning 1 person as a controller, 3 DCOs and 3 Chaperones.

Those Sample Collection Personnel should actually take 10 samples collection, but in fact one athlete had rejected. It means it could be regarded as violating Article 2.3 of the Code due to evading, refusing or failing to submit to sample collection by an athlete. IADO is committed to proceeding with such possible violations based on the regulation stipulated in the Code. After collecting the samples, those were delivered to the WADA-accredited laboratory to be analyzed. IADO wished there would be no athlete using any prohibited substance, because the federation has been trying to recover their image after the doping results from the 2016 and 2021 National Sports Games.