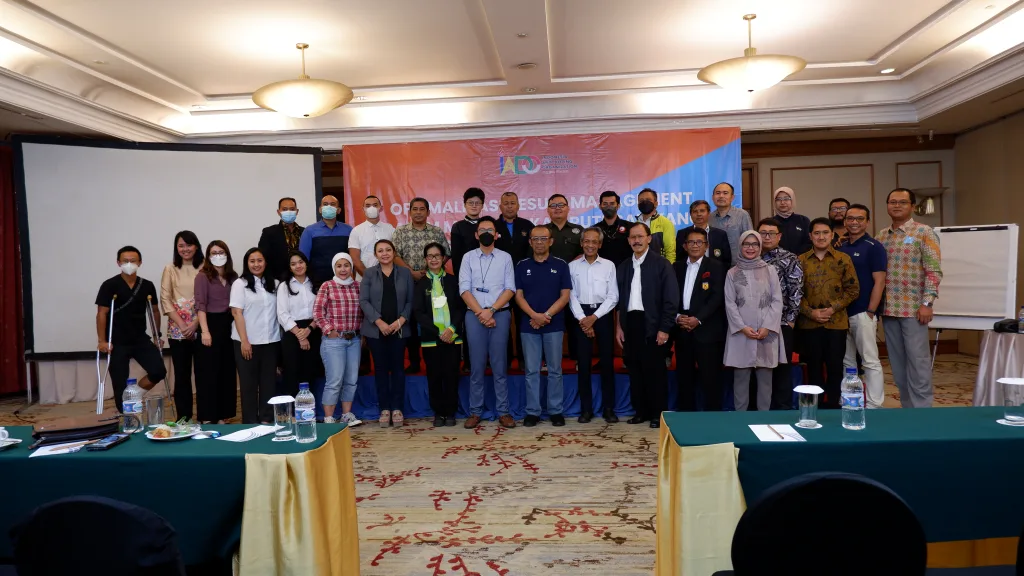 Jakarta, December 23rd, 2022
On December 23rd, 2022, IADO remained to show its commitment to create clean sport and doping-free sport, indicated by the organization of a Results Management Seminar, whose theme was "Optimizing Result Management in Making Constructive and Decisions based on International Standard". IADO invited representatives from the legal department and doctors from the National Sport Federations.

The seminar provided various kinds of knowledge starting from the basis of the legal force of the World Anti-Doping Agency Code, then the processes that needed to be carried out and prepared if a violation of the eleven-point anti-doping regulation violations occurred. Apart from that, a case review was also carried out by taking examples of various cases of anti-doping regulations violations.

Furthermore, the discussion was active because it could provide a comprehensive picture for them. A trial simulation was also carried out. That activity had a very positive response from all participants because that process was relatively something new and should have been organized more.