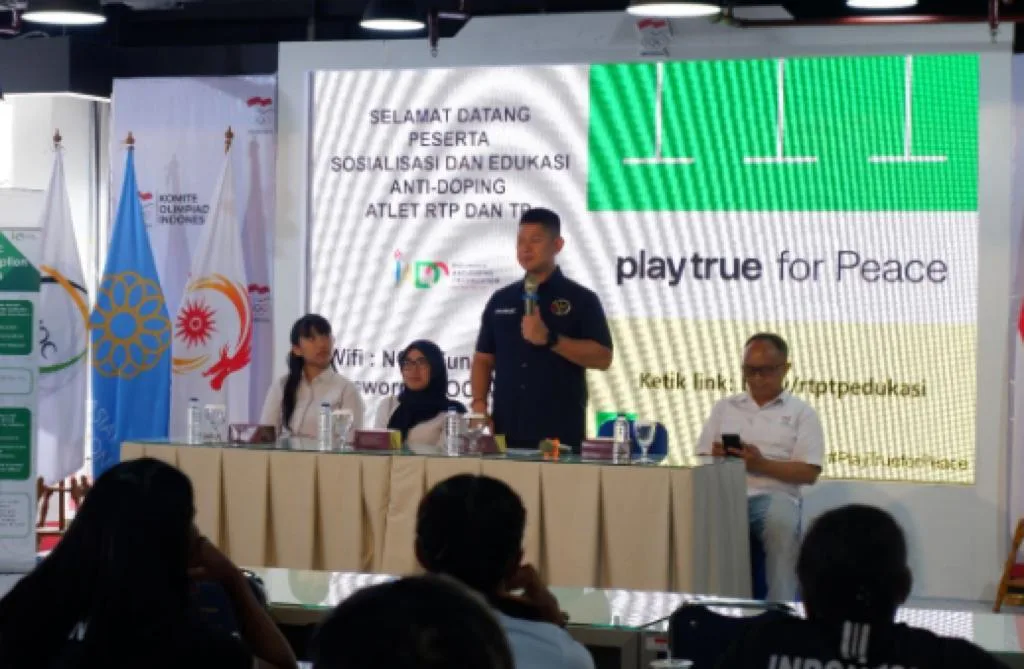 Jakarta, March 14th, 2023
IADO continues to carry out anti-doping education series as a form of preventing doping violations. As the first anti-doping education series in 2023, IADO has set RTP-TP athletes as a priority who must receive anti-doping education where this is in line with WADA rules, since they are the priority. Furthermore, in that activity which is as a form of continuation of the collaboration between IADO and NOC of Indonesia, was follow up of MoUs signed by both sides on November 18th, 2022 and March 6th, 2023. As part of the collaboration, President of NOC of Indonesia Mr. Raja Sapta Oktohari accompanied by Secretary General of IADO dr. Eka Wulan Sari and Director of Education of IADO Ms. Natashya officially opened the activity at NOC's office on March 13th, 2023, in which it was organized till the following day. He said that the athlete's job is indeed to train, but it is expected that with that educational activity, they will train and be aware of the anti-doping rule violations after having a comprehensive anti-doping education. Therefore, when they become champions, their training results will not be in vain because they are the real champions as well as clean sport and play true.

That activity was the first one conducted prior to the event such as SEA Games compared to previous ones, because few months ago there was a circular from OCA (Olympic Council of Asia) obliging all of athletes taking part on international events in Asian Region especially Asian Games to be mandatory to get anti-doping education organized by each own NADO (National Anti-Doping Organization). Such instruction is then transformed by SEARADO (South East Asia Regional Anti-Doping Organization) to strongly encourage to all NADOs in that region to oblige their athletes, in particular those included on their TP (Testing Pool) and TRP (Testing Registered Pool) to take part on anti-doping education in particular its ADEL (Anti-Doping eLearning Platform). Otherwise, they will not be allowed to join events such as the SEA Games.