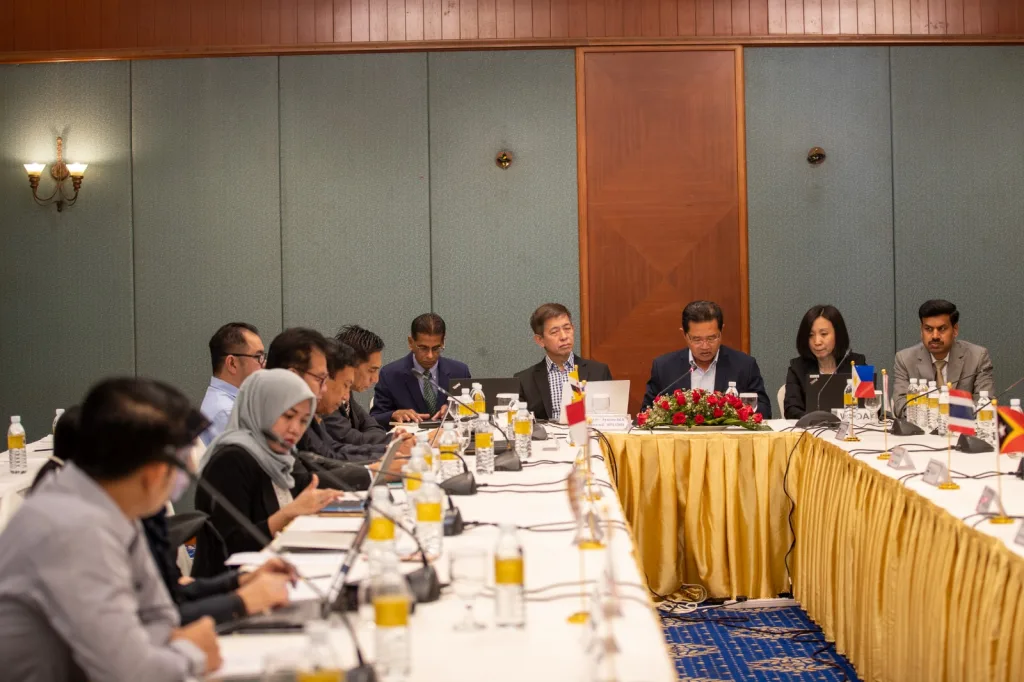 Cambodia, 4th April 2023
As a member of SEARADO (Southeast Asia Regional Anti-Doping Organization), IADO represented by Secretary General of IADO, dr. Eka Wulan Sari, attended the MCR and SEARADO Board Member meeting conducted in Phnom Penh on April 4th, 2023. The meeting was led by the Chairman of SEARADO, Mr. Patrick Goh, and was attended by all leaders of NADOs in the region of Southeast Asia. It was very important for SEARADO to organize such a meeting, because it did not only discuss the amendment of SEARADO Constitution, but it was also successfully re-electing Mr. Patrick Goh as the Chairman of SEARADO. It enabled SEARADO to discuss and even provide suggestion and recommendation to Cambodia in hosting SEA Games on May 2023, in particular on doping control activities during the games.

By discussing the doping control activities plan of the SEA Games 2023, SEARADO provided strong constructive support to Cambodia NADO that Cambodia is not alone on these SEA Games duties, because most of Southeast Asia NADOs are located in Cambodia's surrounding country and have shown their commitment to support Cambodia in this SEA Games 2023. For example, Thailand NADO reminded Cambodia to provide the Anti-Doping Guidance Book for all the participants to know more regarding doping-control and due to the limited time of preparation. Furthermore, Thailand will assign qualified DCOs with manager-skill level to back up doping-control activities there.

The meeting was also very fruitful to their member to share their national experiences on how to overcome their internal problem as it was expressed by ADAMAS (Malaysia NADO). Even though, ADAMAS as a NADO is an independent organization, however it is already stipulated on their regulation that all of program, activities and duties implemented by ADAMAS should be consulted to the Ministry of Youth and Sports of Malaysia. Nevertheless, ADAMAS has been very successful in handling their organization including having a better anti-doping education system, which should be strongly recommended to be transformed or adopted to other NADOs. Besides that, the discussion continued by all SEARADO member related on how to handle a more efficient blood sample delivery.