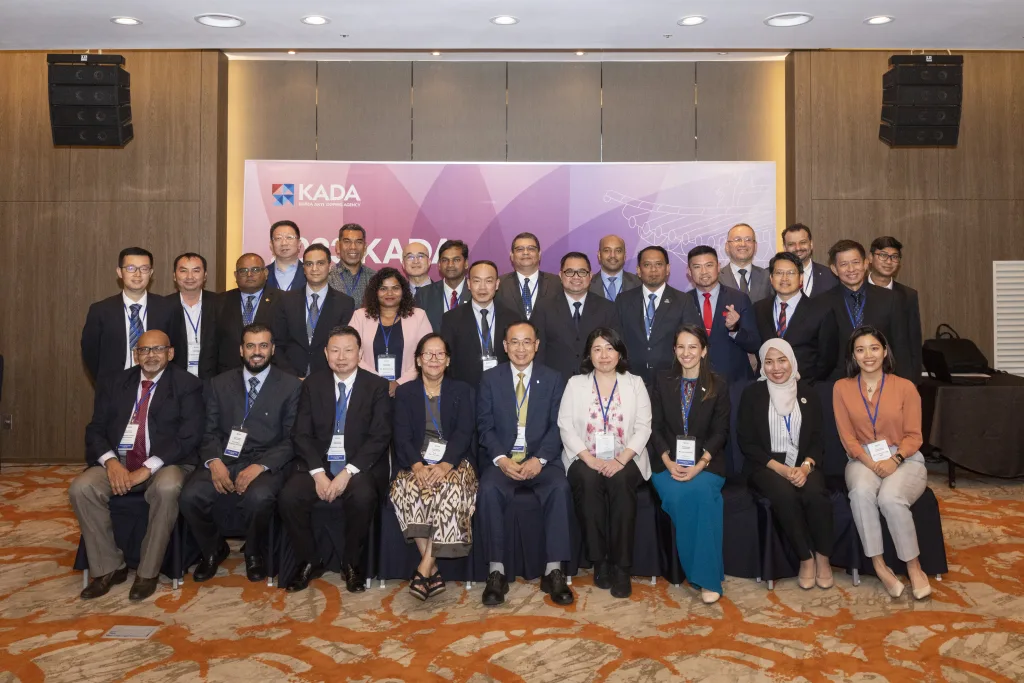 Incheon, 31 May 2023
May 2023, KADA hosted the NADO Anti-Doping Leaders Meeting in the Asian region, attended by NADO from various Nations, such as Bangladesh, Brunei, China, Chinese Taipei, Indonesia, Japan, Jordan, Laos, Malaysia, Maldives, Myanmar, Qatar, Vietnam, United Arab Emirates, Turkmenistan, Timor, Thailand, Sri Lanka, Singapore, Saudi Arabia. Discussed intensively in this forum for the cooperation between NADO in ASIA to create clean sports.

Apart from that, in this activity each NADO also expressed various issues faced such as the lack of support from relevant stakeholders, a shortage of experts in the field of anti-doping for both educators and DCO/BCO and from other fields as well, conformity not only with the World Anti-Doping Code but also with the UNESCO Convention, the development and implementation of intelligence and investigative programs, as well as the constraints on funding sources that can support the sustainability of anti-doping programs in each NADO. It is hoped that this problem can also be facilitated by WADA who attended the activity.