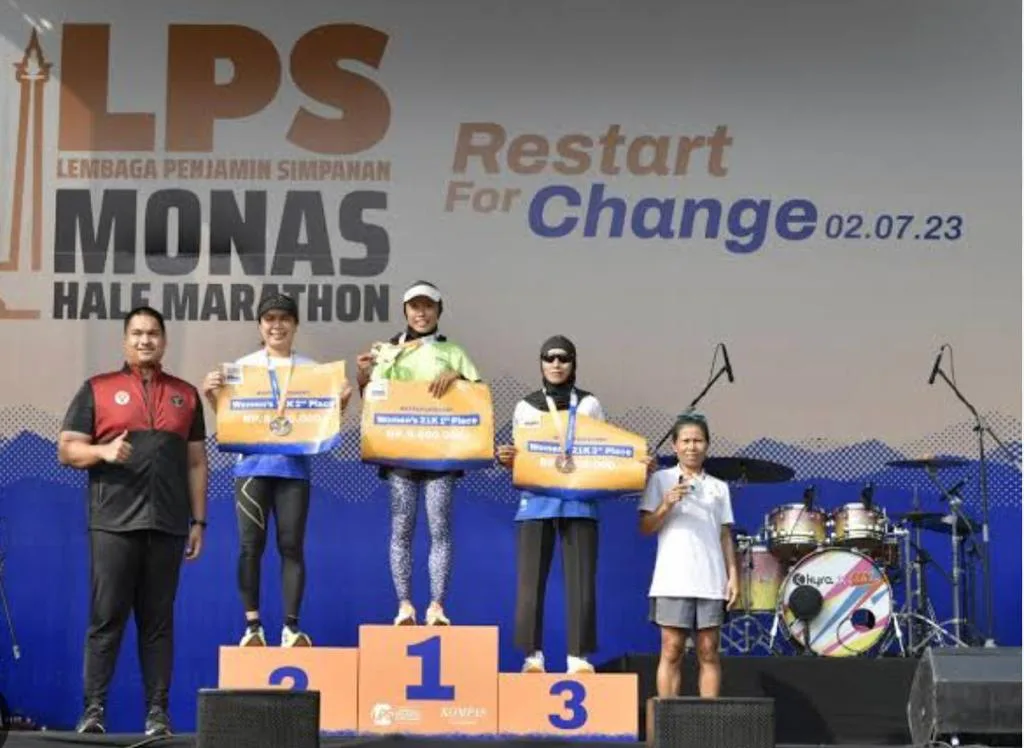 Jakarta, 2 July 2023
LPS (Lembaga Penjamin Simpanan / Deposit Insurance Corporation) in collaboration with Kompas Media, supported by the Regional Government of Jakarta and the Athletics Federation of Indonesia (PASI) on July 2nd, 2023 held the LPS Monas Half Marathon 2023, whose theme was Restart for Change. The event was attended by 4,700 participants who were a combination of Indonesian citizens and foreigners. There were 80 foreigners who participated in the event. The youngest participant was 117-years-old and the most senior runner was 69-years-old.

In the event, IADO was assigned by the organizer to become a Testing Authority (TA) and sent 1 DCO and 2 Chaperone. Based on the report of the DCO on his duty, until the marathon event was over and the winner was announced, no sample was carried out because no one met the criteria so that the DCO and Chaperone on duty in the field did not need to take samples which then had to be sent to the Anti-Doping Laboratory in Bangkok, Thailand.

This was not the first time IADO to be assigned to conduct sampling at the marathon event. IADO also conducted doping control at similar marathon events, such as the Borobudur and May Bank Marathon, by collecting samples in 2022. Therefore, the doping control at the LPS Monas Half Marathon performed very well and smoothly even though without sample collection.

As known, at the end of the race the Minister of Youth and Sports Mr.  Dito Ariotedjo presented medals to the winners for the National Master Women and Men categories at GBK on July 2nd, 2023. In addition, Mr. Dito also handed over cash prizes. The first winner received Rp 9 million, the second winner received Rp 8 million and the third winner received Rp 7 million.