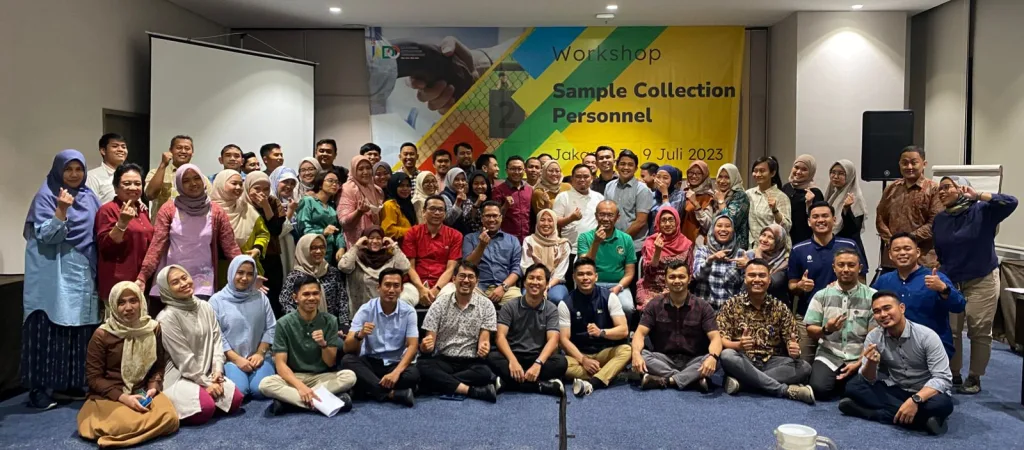 Jakarta, 9 July 2023
IADO successfully held a Sample Collection Personnel Workshop on July 7th – 9th, 2023 in Jakarta, which was attended by all of IADO's leading Sample Collection Personnel (SCP), ranging from senior DCOs to Intern DCOs. In addition to socializing and providing a common perception of the procedures for conducting sample collection in the IADO environment, that activity also aimed to evaluate SCP for the implementation of the Out of Competition Test (OOCT) and In Competition Test (ICT), both locally, nationally and internationally.
 
On the same occasion, the Chairman of IADO was present to sign a partnership agreement between IADO and Intern DCOs and distributed licenses to Interns DCO who were recognized to be new DCO after having me the requirements as a DCOs and having completed the minimum number of Testing Orders required by the Directorate of Testing. Based on the results of a rigorous and detailed evaluation, not all participants of the SCP 2nd Chapter Training, held on September 29th – October 2nd 2022 could obtain licenses. From a total of 35 SCPs of the participants of 2nd Chapter Training, there are only approximately 25 SCPs who passed and are entitled to be licensed. Accordingly, IADO at the moment has 58 licensed SCPs who are spread across Indonesia.
 
The increasing number of DCOs owned by IADO is very important. At the beginning of 2022, IADO (after WADA reinstated IADO from the sanction) had a limited number of DCOs, impacting IADO to accelerate any assignment of sample collection for ICT and OOCT. Such difficulties have been overcome step by step after IADO organized successive trainings in order to have more DCOs. The new recruitment of DCO is definitely strictly carried out and has to obey the WADA regulations, in particular the International Standard for Testing and Investigations.