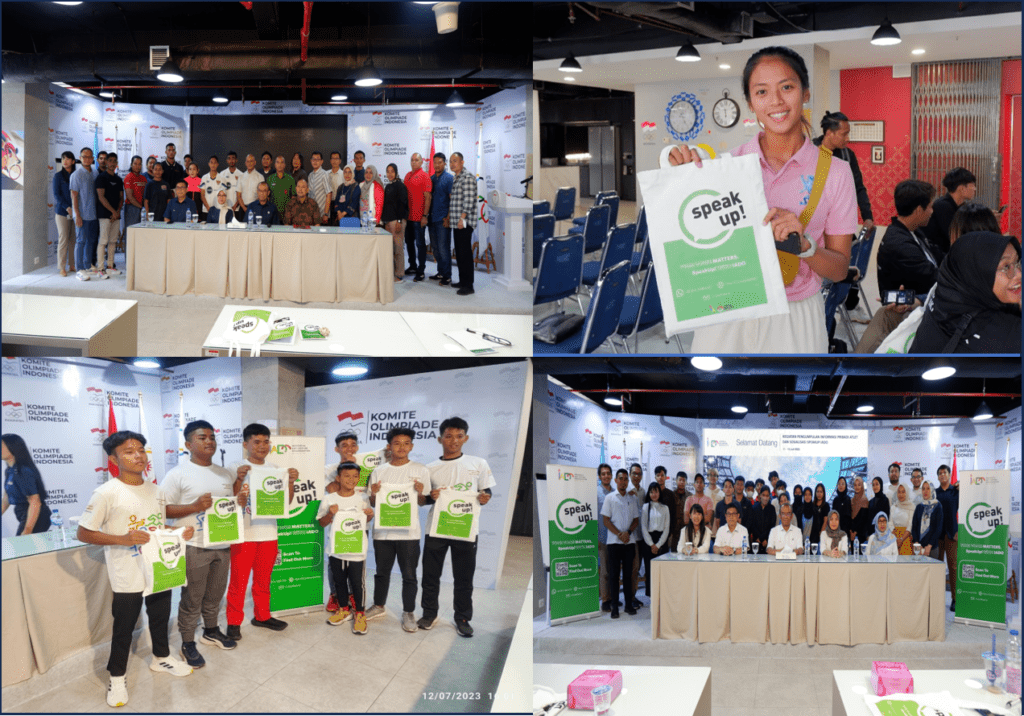 Jakarta, 13 July 2023
IADO was assessed by WADA at the end of April 2023. Based on the assessment, there should be lots of things which should be recovered and corrected as well as improved by IADO to have a better performance complied with the World Anti-Doping Code. SpeakUp and the Protection of Personal Information were two areas of concern raised by WADA, even though SpeakUp and the Protection of Personal Information have constituted new fields for NADO of Indonesia. SpeakUp could be a leading method to find out and prevent anti-doping violations.

IADO has also conveyed that all personal information provided to IADO will be fully protected against potential data leaks. In addition, the use of personal information data is beneficial for anti-doping purposes or other purposes in accordance with applicable laws and referring to the World Anti-Doping Code and International Standard Protection of Privacy and Personal Information which would be the basis for IADO's work. That activity invited 36 National Federations, taking place on July 11th to 13th, 2023 at the NOC office, attended by 128 athletes during the 3-day implementation of the "Personal Data Collection and Speak Up Socialization" activity. IADO wished that the activities could improve sports achievements both on a national and international scale.