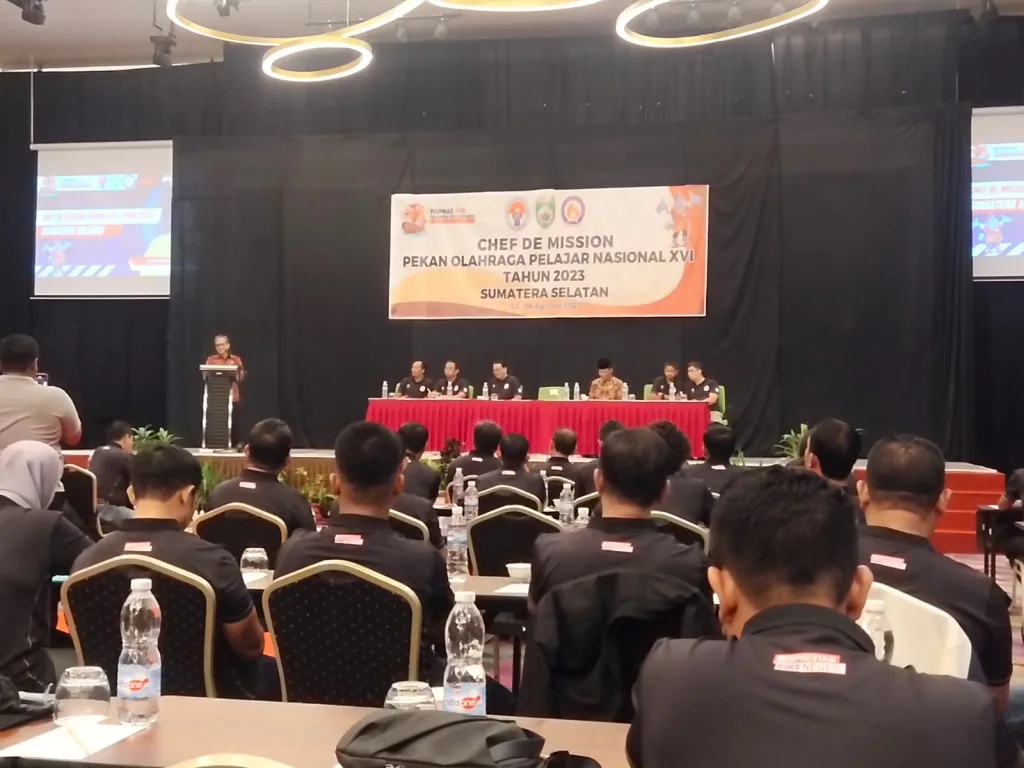 Palembang, 5 Agustus 2023
There are a number of sports championships in 2023 both on an international and national levels becoming an excellent opportunity for Indonesia Anti-Doping Organization (IADO) to reach more athletes and athlete personal support in raising awareness and conveying information about anti-doping as an effort to achieve clean sports. The National Student Sports Games will be attended by 6,508 student athletes from 34 provinces in Indonesia consisting of 22 sports that will be competed.

Student athletes who were from the beginning included in the target beneficiaries by the Directorate of Education in line with the World Anti-Doping Code where previously in November 2022 had targeted other target beneficiaries, namely college students who competed in the National College Student Sports Games in Padang, West Sumatra. Furthermore, at that CDM Meeting organized on August 3rd to 5th, 2023 in Palembang, all participants have responded very well and enthusiastically regarding the provision of anti-doping education through anti-doping campaign activities or outreach programs that will be implemented at various points around Jakabaring Sport City (JSC) at the end of August 2023.