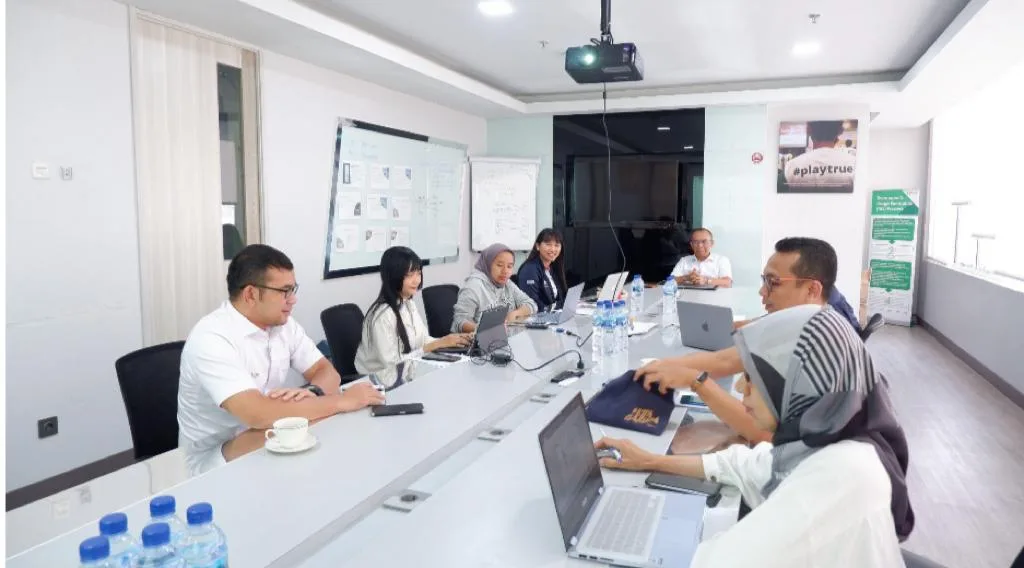 Jakarta, 10 August, 2023
In preparation for PRESI's educator training, IADO's Education Directorate intends to conduct a Focus Group Discussion (FGD), discussing the importance of PRESI's educator recruitment needs in Indonesia, using qualitative data collection and will obviously involve PRESI FGD participants. Due of short staff at IADO Education Directorate and the amounting number of those demanding more anti-doping education from various regions in Indonesia, the FGD is very important. PRESI or educational presenter is one of the programs promoted by the IADO Education Directorate to enable the directorate to provide better anti-doping education to Athletes and ASP (Athlete Supporting Personnel) whose material is in accordance with the World Anti-Doping Code and relevant documents and adapted to local culture, where an educational presenter is selected and trained. By providing training to PRESI educators, IADO can efficiently and quickly provide education to beneficiaries. The training consists of three levels: level a, b, and c, which for this PRESI will currently only be at level a.

Prior to the PRESI FGD, a list of questionnaires will be distributed to participants to determine their perceptions regarding the urgency of having an education presenter for the Education Directorate and IADO. The PRESI FGD will collaborate with Dr. Yaya Yamamoto (Director of Education JADA and WADA Education Committee), Mr. Gobinathan Nair (Director General of SEARADO / South East Asia Regional Anti-Doping Organization) and Academias to discuss the PRESI FGD. The activity will be held for 3 days, which is planned to be held on September 27th to 29th, 2023 in Jakarta (that is tentatively planned).

On his comment before closing the preparation meeting of the FGD, Chairman of IADO appreciated the preparation set up by the Education Directorate of IADO. However, he strongly encouraged them to invite more related experts in charge of education, whose purpose is to obtain more experiences from them how to manage better education activities. In addition, he also recommended them to maximize the possible attendance of Dr. Yaya Yamamoto and Mr. Gobinathan Nair, who has various experiences on anti-doping education.