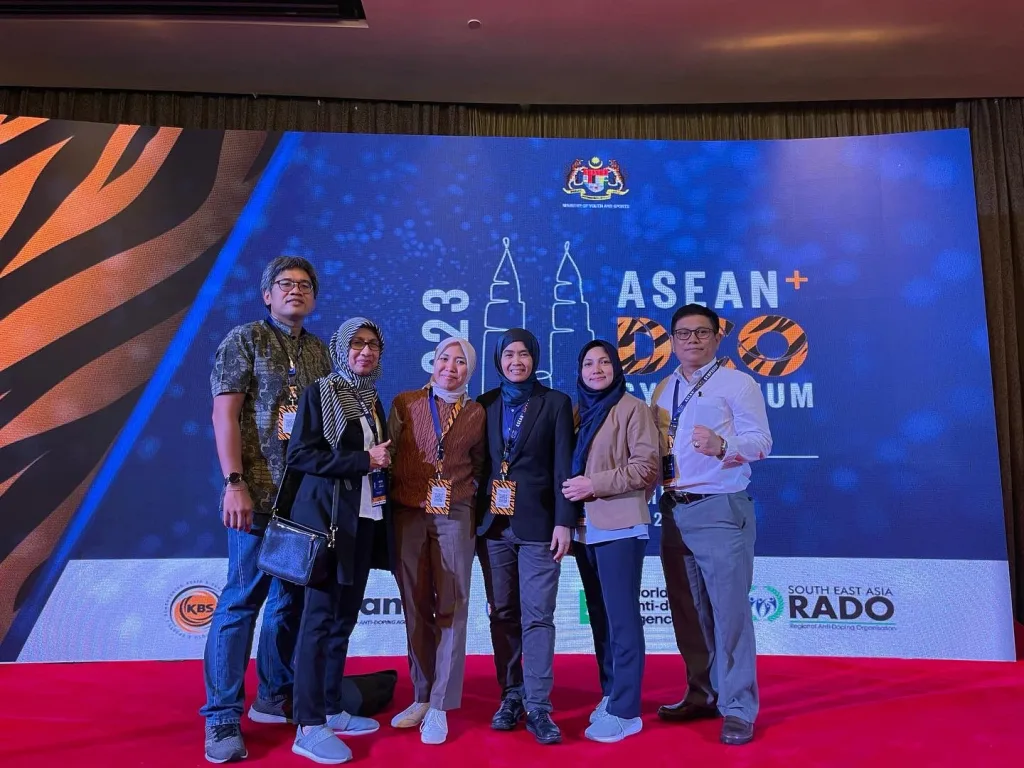 Kuala Lumpur, 24 August 2023
Director of Testing in cooperation with Secretary General of IADO and few persons of DCO of Indonesia attended the DCO Symposium in Kuala Lumpur on August 23rd to 24th, 2023.The symposium organized by ADAMAS in cooperation with the Ministry of Youth and Sports of Malaysia was attended by all NADOs of the ASEAN region accompanied by their own DCOs. The purpose of it was to provide more new knowledge for any activities of Testing and especially for DCOs.

The symposium invited main speakers from WADA, JADA, KADA. ITA and NPC. Furthermore, WADA was represented by Director of Testing Ms. Karine Henrie, JADA by Ms. Chika Hirai, KADA by Director of Testing Ms. Minjung Seo, IPC by the head of anti-doping desk Ms. Jude Ellis, and representative of ITA by the head of IF and Major Events Mr. Matteo Vallini.  In addition to the main speakers, there were also from ADAMAS, SEARADO and DCAT presenting their own materials.

On the first day of symposium, there were various topics consisting of introduction of the reviewed ISTI; sample collection process on any pandemic situation / emergency; introduction of dry blood sample collection process which would be commenced during the 2023 Asian Games in Hangzhou; monitoring and evaluation process of DCO, management on DCO  and testing process at any big sports event; discussion panel enabling IDCO to share its experience at any multi events; and information as well as re-education for collecting sample to any paralympic athlete. 

Meanwhile, on the second day of symposium was fulfilled by the following various presentations: CCQ on testing by WADA; experience sharing session on re-accreditation to DCO by JADA and KADA; international approach on operational standard of sample collection by DCAT;  experience sharing session on testing activities of Tokyo Olympic Games by JADA; roll of DCO on the process of I and I by Sport Radar; roll of DCO on  anti-doping education by SEARADO; discussion panel of sharing session by JADA and KADA at any multi events; and roll of ITA on sample collection at any multi events.