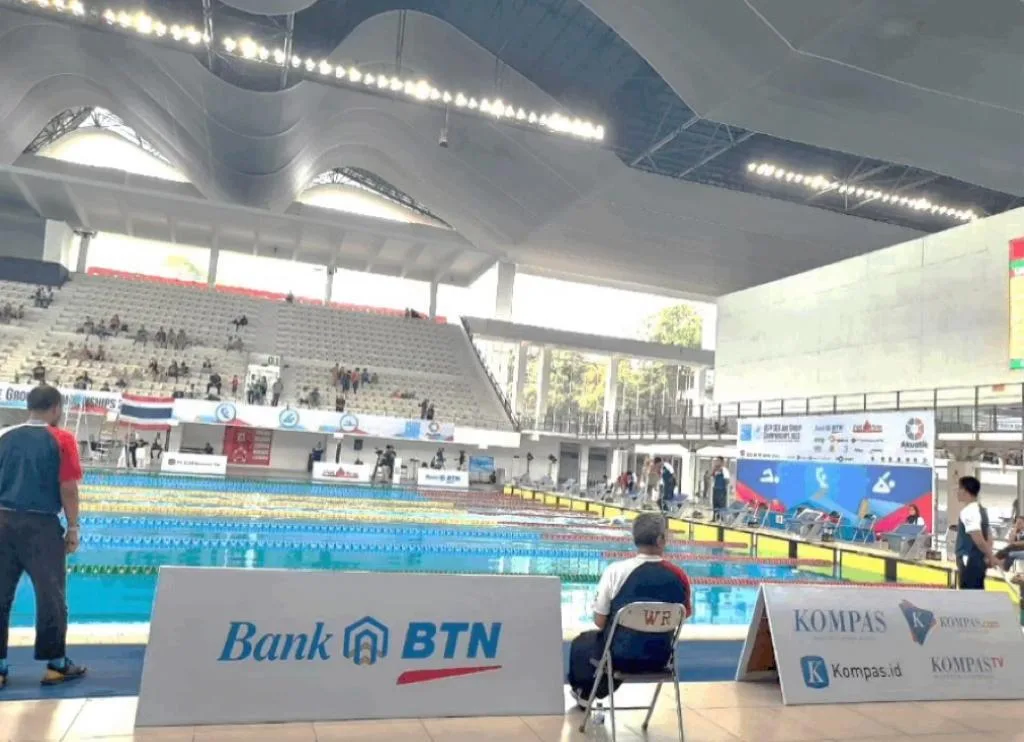 Jakarta, 26 August 2023
SEA Age Group has chosen Indonesia to host the 2023 SEA Age Group Swimming Championship event, held at the Aquatic Stadium, GBK, Senayan, Jakarta on August 24th to 26th, 2023. PRSI (Indonesian Swimming Association) appointed the Indonesia Anti-Doping Organization (IADO) to conduct the doping control only for Indonesian athletes at that annual event.

That event was attended by more than 300 young athletes from several countries in Southeast Asia, namely Indonesia, Malaysia, Singapore, Thailand, Vietnam, Cambodia, Brunei Darussalam, and the Philippines. It was for the first time in 2023 that the competition has been conducted in 3 disciplines: Swimming, Diving, and Water Polo.
As the Testing Authority and Sample Collection Authority, IADO assigned 2 DCOs and 2 Chaperones to the competition. Doping control was conducted smoothly in accordance with ISTI, without obstacles, and matched the targets that have been set. IADO highly appreciates PRSI for inviting IADO to conduct doping control at the most anticipated event of the year by young swimming athletes. IADO hopes to continue to have a great and successful collaboration with PRSI in future events.