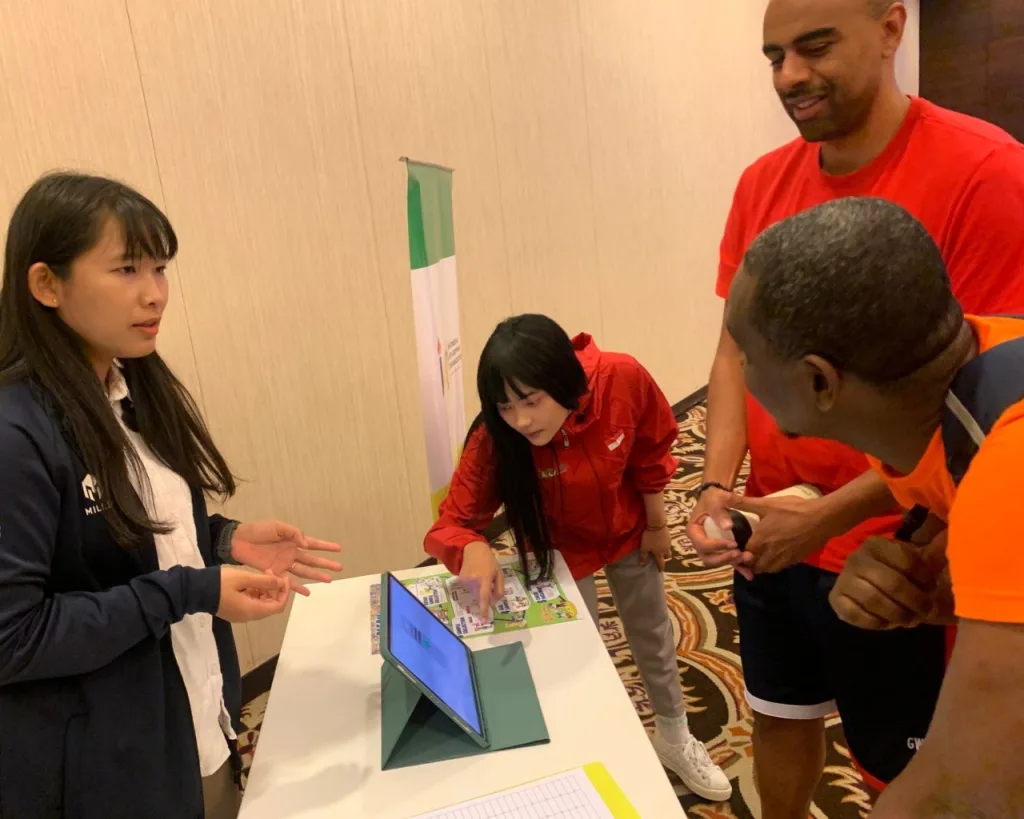 Jakarta, 24 August 2023
The IADO Education Directorate conducted an Anti-Doping Campaign at the Fairmont Hotel where basketball athletes from around the world stayed prior to the 2023 FIBA World Cup from August 25th  to September 19th, 2023. On thas occasion, the IADO Education team opened a booth and targeted the Anti-Doping campaign to medical teams from various countries such as Lebanon, France, Canada, Iran, Brazil, and others. IADO provided simple anti-doping education through WADA's Play True Quiz game which is available in 49 languages making it easier for participants to understand the questions according to their mother tongue. Furthermore, after completing the quiz, participants were able to fill out a survey and then take their prize.   The prizes provided by IADO included tote bag, hat, pen, water bottle, memo book, and sticker that were expected to be useful for the participants. The medical teams were enthusiastic in participating the anti-doping campaign organized by IADO. The participated medical team even asked several questions about the sampling procedure, the type of sample kit used in Indonesia, and how many times doping sampling could be done on athletes. 

IADO's commitment is to continue to raise awareness and deliver information related to anti-doping to prevent 11 doping violations that may be committed by athletes and ASP (Athlete Support Personnel), especially the FIBA World Cup 2023 is a prestigious event that competed basketball team from around the world, so the expected champions are champions who are clean from doping.