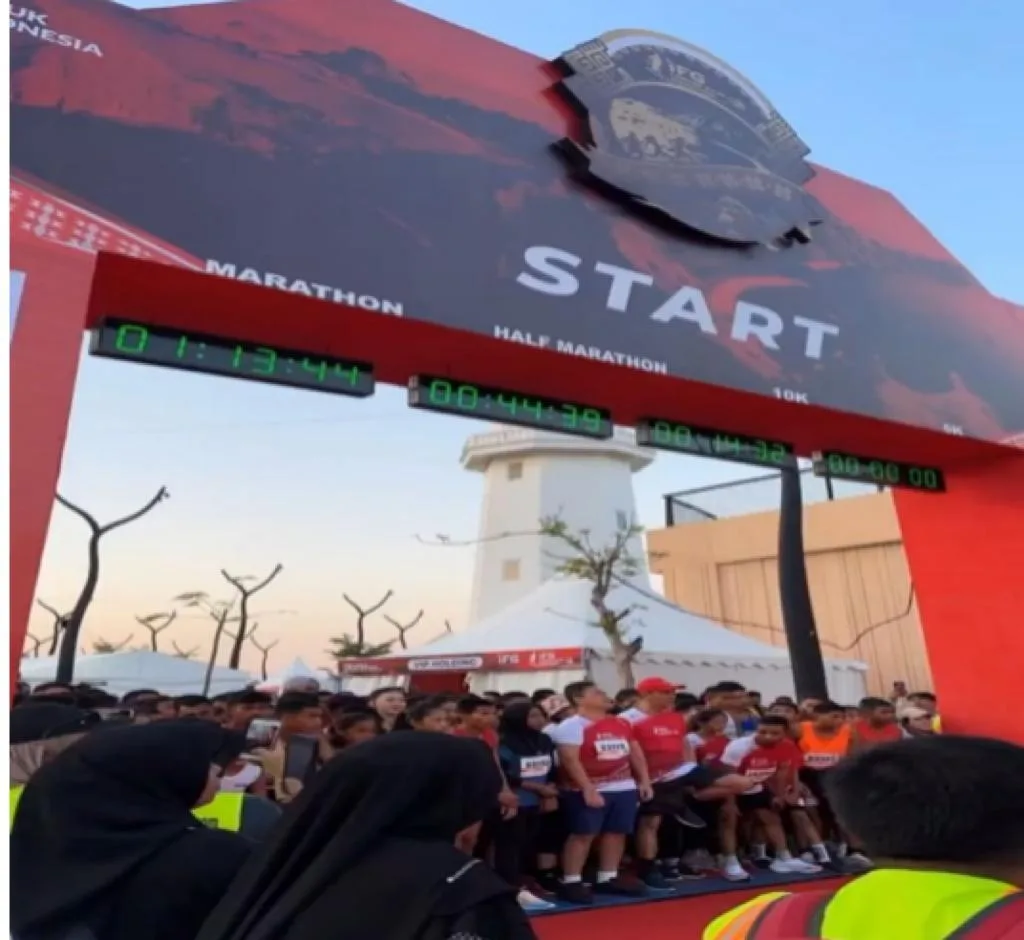 Labuhan Bajo, 4 November 2023
The Indonesia Financial Group Labuan Bajo Marathon 2023 was held on November 4th, 2023 at Waterfront City, Labuan Bajo, West Manggarai, Eastern Nusa Tenggara. The event offered the beauty of Labuan Bajo and was touted as one of the most beautiful marathon tracks in the world. IADO once again participated in doping control at that related marathon event conducted.
 
The Indonesia Financial Group Labuan Bajo Marathon 2023 was attended by 1,913 runners. The number increased significantly by about 45% compared to the previous year which was only attended by 1,500 runners with categories: 5K, 10K, Half Marathon, and Marathon. That marathon event was attended by Indonesian citizens and also 47 foreign nationals from 12 countries, namely Australia, Japan, Italy, Austria, Zambia, Singapore, Yemen, the Netherlands, India, Kenya, Ethiopia, and Indonesia. Labuan Bajo Marathon 2023 offered something quite different from most marathons in Indonesia, namely by empowering the general public of Labuan Bajo. A number of runners representing local high schools and junior high schools participated in the marathon.
 
The doping control officers assigned by IADO have successfully collected all samples in accordance with the Mission Order smoothly and kept integrity by ensuring the confidentiality, security and sample identity.