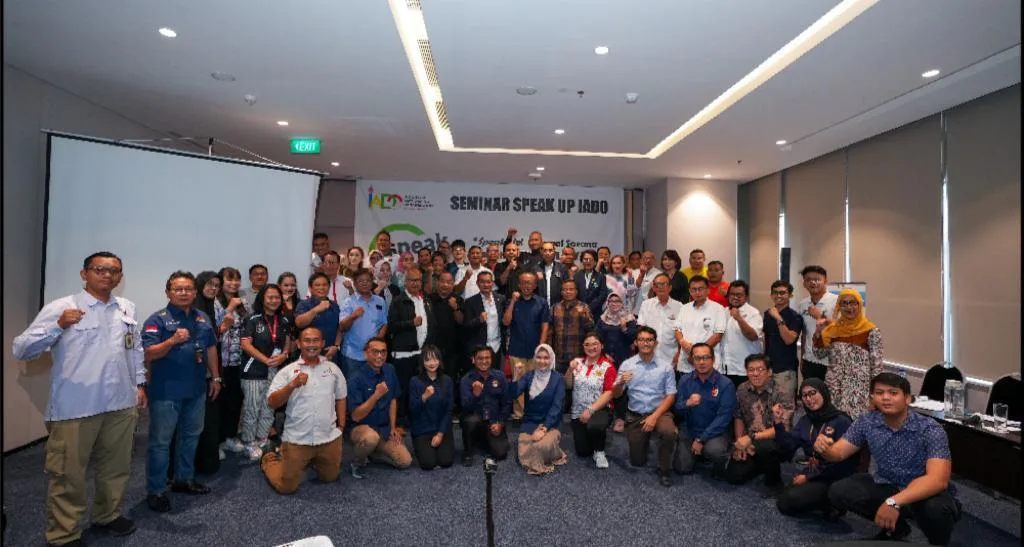 Jakarta, 15 November 2023
The nation of Indonesia always celebrates Heroes' Day every November, commemorating the heroic event occurred on November 10th, 1945. Based on such a historical connection, and also in accordance with the statement of the Director of Intelligence & Investigation of WADA encouraging any NADO to remind each national federation to provide the truth, the Directorate of Intelligence & Investigation of IADO held an IADO SpeakUp Seminar, whose theme was on Anti-Doping Heroes. Furthermore, that activity related Article 5.7 of the Code stating that each national anti-doping organization must have the ability to carry out information gathering and must be able to conduct investigations and conduct analysis of intelligence products as required by ISTI (International Standard of Testing and Investigation).

The IADO SpeakUp Seminar took place on November 15th, 2023 at the Mercure Hotel of Jakarta, attended by 7 institutions (Ministry of Youth and Sports, National Sports Committe of Indonesia, National Olympic Committee of Indonesia, Indonesian Sports Arbitration Agency, Drug and Food Control Agency, Indonesia Victim and Witness Protection Agency and Indonesian National Narcotics Agency) and representatives from 30 national federations which have already have MoUs with IADO at the early stage. The main activity of that seminar was to convey that in collecting information, WADA has a flagship application based on the Whistleblower system or called the violation reporting portal (SpeakUp!) and Whistleblower, which also guarantees all confidentiality from the risk of leakage of the application which has the potential to cause legal problems.

That also refers to the Law of No. 41 of 2008 on Public Information Disclosure where Article 17 states the exemption of information disclosure, including personal information and intelligence data, so that it becomes an exception in terms of security. The success of tracking activities is also the task of the Directorate of Intelligence & Investigation to obtain targets, especially related to success in encouraging Athletes or ASPs (Athlete Support Personnels) to dare to Speak Up and become Whistleblowers of doping violation cases so that healthy, honest and fair sports will be created (Clean Sport, Play True and Play Safe).

Given the importance of courage and willingness to provide information about doping violations (ADRV / Anti-Doping Regulation Violation), it is necessary to know what the IADO SpeakUp platform could ensure the confidentiality of the informer. Accordingly, the seminar provided little understanding and material on the importance of Speak Up in exposing cases of doping violations, as well as the authority and protection provided by LPSK to whistleblowers. In addition, the provision and socialization of IADO SpeakUp! platform was also in accordance with the concept of WADA's Director of Intelligence & Investigations, Gunter Younger, who has programmed to launch WADA's SpeakUp product in the Asia/Oceania region in 2024.